Hideya Sadanaga has made a big difference in the three years he's been at Japan Post Bank, one of the world's largest LPs with about $2 trillion in assets. He joined as head of private equity in early 2016 and has taken the lead in creating the 145-year-old institution's PE programme, which spans buyouts, growth capital, venture, infrastructure, mezzanine, special situations, distressed and long-dated strategies. It's predominantly focused on the US and Europe, with a significant allocation to Asia.
Under Sadanaga's leadership, JPB has embarked upon a diverse PE programme that includes backing first-time funds in Japan, young funds tackling a big unmet need (eg, a fund focused on creating Japanese subsidiaries of software-as-a-service companies that already have an established presence in the West, but are facing challenges accessing the Japanese market), as well as a platform for serial entrepreneurs.
The bank also created a subsidiary with sister company Japan Post Insurance in February 2018 called Japan Post Investment Corporation, which will manage up to ¥120 billion ($1.1 billion; €880 million) of co-investments in Japanese and Asian companies.
"Hideya is incredibly smart, forward-thinking and a master coordinator who really knows how to move the needle," one Asia-based placement agent tells us. "He's assembled a great team and built out an impressive portfolio that would have taken other people a decade to reach, all while having to operate within a complex legal structure."
While the vast majority of JPB's investments are conducted via gatekeepers and funds of funds, it also counts on its in-house team to source new relationships for its PE programme, Sadanaga tells us.
It is always looking for differentiated sources of alpha to augment its traditional portfolio, he adds. "I believe that investing in young hungry teams as well as areas that are relatively untapped but logically make sense will be a fruitful exercise," he says, adding that the programme is still in the early stages but "I hope that investing in areas where there is a large unmet need, and therefore where it is more of a blue ocean, would yield attractive returns for us as our programme matures."
Sadanaga is described by three placement agents who worked with him as a luminary, very experienced and without doubt the number one professional in Japan. "He's very worldly, understands the private equity world ins and outs, which is not common among many of the Japanese. He's a strong investor," one of the three adds.
Click on an image to meet the investor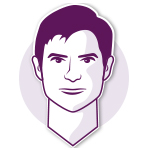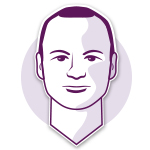 Read how we put together the list here.