With an undergraduate degree in architecture, Marcus Simpson is a natural creative. His unorthodox route into private markets – which also included US real estate development before attending Wharton – is evident in the A$6.3 billion ($4.4 billion; €3.9 billion) portfolio he has curated as head of global private capital at QIC, an A$85 billion Australian investment manager.
"Real estate and private equity are full of maverick personalities that probably wouldn't fare well in the public markets, which is what I liked," Simpson tells Private Equity International.
Simpson has developed a reputation for doing things others would consider a little unusual, as described to PEI by an Asia-based placement agent.
Around 25 percent of QIC's private equity portfolio is in China – uncommonly high – and roughly seven of its 35 manager relationships are first-time funds. But what really sets this LP apart is its rampant appetite for co-investments.
QIC's private equity portfolio comprises 30 percent to 40 percent directs and co-investments at any one time.
"We've done close to 40 co-investment and direct deals, which is often more than our managers," Simpson says.
QIC's early foray into private markets in 1991 was primarily through direct real estate investments, meaning it already had in-house tax and legal teams when Simpson arrived in 2005. The Brisbane institution has developed its own due diligence process to work in tandem with the manager and ensure deals get over the line quickly.
"Managers can be left with egg on their faces if a co-investor pulls out at the last minute and we don't want to be the partner that thereby hurts their reputation," Simpson says.
"When co-underwriting co-investments, the quickest we've completed from first introduction to equity underwriting was two weeks."
The set-up has enabled Simpson and QIC to become one of the quickest and most sophisticated co-investors around, often co-signing letters of interest, co-underwriting or even leading deals.
"There are many great companies in Australia that want to expand into other markets, yet local managers tend to focus within Australia," Simpson adds.
"We can source these deals, call the best manager globally to help with this growth and invite them to co-lead with us."
Such is Simpson's enthusiasm for going direct that he co-authored a 2015 paper endorsing the "next generation" of institutional investor, and shuns the term "limited partner".
Click on an image to meet the investor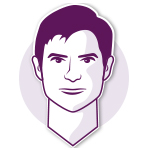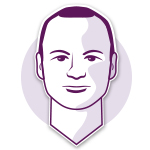 Read how we put together the list here.