One could be forgiven for assuming head of alternatives Stephen Moseley built APFC's private equity portfolio simply by writing big cheques to established blue-chip buyout shops. In reality, its extensive portfolio includes anchor commitments to Whitehorse Liquidity Partners' debut preferred equity fund and Dyal Capital Partners, Neuberger Berman's GP stakes unit.
APFC launched Capital Constellation, a $700 million emerging manager seeding platform, last year in partnership with RPMI Railpen and Public Institution for Social Security of Kuwait. It is also understood to have backed Cranemere Group, a UK holding company that acquires equity stakes in US and European private businesses for an indefinite period, a strategy similar to Warren Buffett's Berkshire Hathaway.
"We have the advantage of getting into private equity a little later than some other folks, so we didn't have a big organisational legacy to drag around," Moseley tells Private Equity International.
His enthusiasm for new strategies and emerging managers stems in part from a belief that backing mega-funds can limit an investor's access and influence with the GP. Capital Constellation is intended to bring more value to the manager than just a fund commitment and can provide follow-on investments or other forms of capital for underlying portfolio companies.
"It would be hard to be value added like that to a mega-fund that really wants a $1 billion commitment to a bunch of funds and a ticket to call you every four years for more," Moseley says. "That's a perfect formula for some LPs, but I don't think you earn the most attractive returns with that kind of commodity capital."
Capital Constellation specialises in niche, specialist funds. One of its first commitments was to Motive Partners, a New York and London-based fintech investor.
"I thought [fintech] sounded troublingly narrow, but it turned out to be one of the largest and fastest growing areas of spending within IT, where domain expertise can really add value, and backing a specialist made sense to us," Moseley says.
Whether it be a novel fund structure or a niche first-time strategy, GPs raising capital could do worse than making a trek to Alaska's Juneau headquarters.
"[Creativity is] encouraged culturally, but it's also necessary if you want to put up really good numbers and I'm very committed to that," Moseley adds. "It's hard to do that in a crowded area; looking for interesting dusty corners is a better way."
Click on an image to meet the investor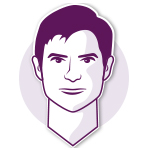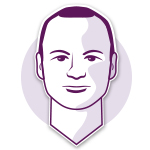 Read how we put together the list here.