Just happened
EQT orders a MAC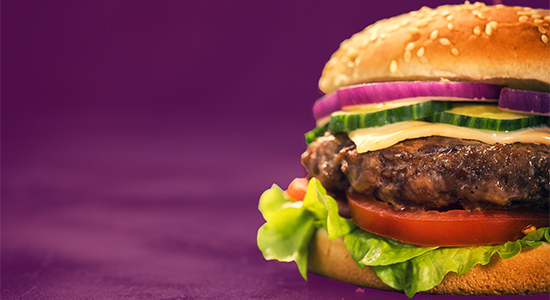 An example of a "material adverse change" clause being invoked as a result of covid-19: EQT's portfolio company Asia Pacific Village Group, owned by its fourth infrastructure fund, has withdrawn its offer to acquire New Zealand retirement village owner and operator Metlifecare for around NZ$1.5 billion ($911.5 million; €835.4 million), citing the MAC clause on page 55 of the share implementation agreement. Metlifecare considers the termination of the deal "unlawful" and is taking legal advice.
GA's covid-19 response
Growth equity specialist General Atlantic has teamed up with Tripp Smith (of GSO Capital Partners fame) to launch a roughly $5 billion fund to provide structured equity and debt financing to companies hit by the coronavirus pandemic, per the Wall Street Journal (paywall). Smith left GSO in 2018 and started his own firm, Iron Park Capital Partners. The fund – which is understood to be a one-off, entirely driven by current events – will focus on General Atlantic's core sectors of consumer, financial services, healthcare and technology, and will back previously healthy, fast-growing businesses in need of a near-term bridge solution. As far as we know a partnership such as this is unique. Have you heard of any firms exploring options in this area? Let us know.
Lenders gonna lend
On the list of "reasons-why-this-is-unlike-the-GFC", underline the item 'availability of finance'. A large majority (86 percent) of private debt lenders are actively seeking new lending opportunities despite the coronavirus pandemic, according to research by law firm Proskauer. Almost all lenders surveyed, 97 percent, say they are willing to provide additional capital to existing borrowers. While distressed investors are expected to be particularly active at present, Proskauer found that 78 percent of respondents are interested in backing non-distressed senior secured loans and refinancings. Sister title Private Debt Investor has more details.
He said it
"If my glass is half empty, this is the canary in the coalmine that says there is already a large group of companies that will not survive this global economic collapse."
In his latest note, Hamilton Lane CEO Mario Giannini offers both optimistic and pessimistic thoughts on a GP's prediction that June 30 marks will be down 10-20 percent.
They did the math
Investing in a pandemic. ILPA's member survey suggests approaches to commitment pacing for LPs will vary from one investor to the next. Nearly a quarter of LPs are still unsure how covid-19 will affect it.
Essentials
UK state support. According to the BVCA, 80 percent of GPs operating in the UK report having had portfolio companies try to access the Coronavirus Business Interruption Loan Scheme, a rescue loan initiative aimed at small businesses. The scheme – like its equivalent in the US – is shutting out PE-owned businesses because it considers them to be part of a larger consolidated group with other portfolio companies.
Inside tip
Come fly with PE. We're hearing of some unusual opportunistic fund strategies launched as a result of coronavirus: one firm with an existing aircraft leasing strategy is understood to be raising a vehicle targeting aircraft engines, which we're told are available on the cheap while borders remain closed. Another firm with telecoms infrastructure experience is said to be raising a co-investment sidecar to purchase bonds in companies that make said infrastructure. Have you come across any weird and wonderful funds targeting coronavirus-related dislocation? We'd love to hear from you.
Dig deeper
Institution: Arizona Public Safety Personnel Retirement System
Headquarters: Phoenix, United States
AUM: $11.31bn
Allocation to alternatives: 51.13%
Bitesize: $10m-$50m
Arizona Public Safety Personnel Retirement System has agreed to retain SageView Advisory Group as investment consultant for an additional three years. The contract is effective 1 April 2020 and will continue until 31 March 2023. The pension has a massive 51 percent target alternatives allocation.
For more information on Arizona PSPRS, as well as more than 5,900 other institutions, check out the PEI database.
---
We would love your feedback to help us make this newsletter more useful; click here to give us your opinion.
Today's letter was prepared by Toby Mitchenall, Isobel Markham, Adam Le, Carmela Mendoza, Jihyun Kim and Alex Lynn.
---
Subscribe now and get Side Letter delivered to your inbox each day
To find out how, email peisubs@peimedia.com, or call our team:
London: +44 207 566 5432
New York: +1 646 545 6296
Hong Kong: +852 2153 3140