They said it
"Every day that an orderly presidential transition process is delayed, our democracy grows weaker in the eyes of our own citizens and the nation's stature on the global stage is diminished."
In a letter seen by The New York Times, more than 100 business leaders, including Blackstone president Jon Gray and KKR co-founder Henry Kravis ask the Trump administration to immediately acknowledge Joe Biden as the president-elect and begin the transition to a new administration.
Just happened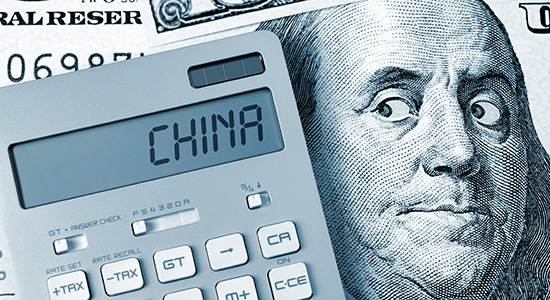 Trade war tumbles into PE
There is evidence that the deterioration in US-Sino relations is affecting Asia-focused private equity fundraising. Minneapolis-headquartered Proterra Investment Partners, a natural resources-focused firm, tells sister title Agri Investor (subscription or registration required) that it's looking to tap European LPs for its latest Asia fund due to a capital vacuum created by anti-China and anti-Asia sentiment among US investors. "Given everything that's happened over the last four years, there is somewhat of an anti-China and anti-Asian sentiment we can feel out of the US," says Proterra Asia managing partner Tai Lin.
Read our recent report on concerns in Asia that US public pensions will have reduced appetite for Chinese private equity amid the increased tensions.
Mid-market matters
UK firms CBPE Capital and Endless have closed their latest vehicles on their hard-caps. London-based CBPE gathered £561 million ($749 million; €631 million) against a £525 million target with over 75 percent of capital raised from existing LPs, according to the firm. New investors include Allianz Capital Partners and Prudential Financial, managing partner Sean Dinnen tells Side Letter. Fund X will be activated in January, he adds. CBPE struck two exits from its £459 million Fund IX in 2020 – ABI Holiday Homes and SpaMedica – which delivered aggregate returns of 4.9x invested capital.
Leeds-based turnaround specialist Endless raised £400 against a £350 million target in just 12 weeks in a largely online fundraise, per a statement. Unlike its prior funds, Endless V will invest at least £10 million per deal, at a time when "current conditions represent the best opportunity in its 15-year history to support UK businesses", says the firm. Deals less than £10 million will fall under its SME platform Enact, which it expects to grow next year.
Also toasting mid-market success is HIG Capital, which just closed its third European lower mid-market fund on $1.1 billion. It was an entirely virtual process that was kicked off in July.
Essentials
Debut done
Chicago-based Growth Catalyst has successfully navigated the new covid fundraising environment to close its debut fund on $130 million. Launched in February 2019, the fund is about 50 percent deployed, which no doubt helped bring in LPs; around $90 million was raised during the pandemic lockdown, meeting with investors remotely, our colleagues at Buyouts are reporting.
Dig deeper
Institution: Ohio Public Employees Retirement System
Headquarters: Columbus, US
AUM: $98.10 billion
Allocation to alternatives: 18.50%
Ohio Public Employees Retirement System has agreed to commit $250 million to Francisco Partners VI, a contact at the pension informed Private Equity International.
The $98.10 billion US public pension has a 10.0 percent target allocation to private equity that currently stands at 9.40 percent.
For more information on Ohio PERS, as well as more than 5,900 other institutions, check out the PEI database.
---