Just happened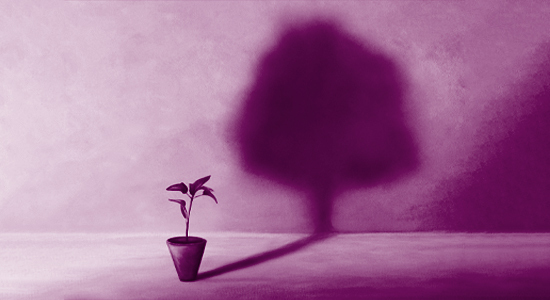 Bigger isn't always better
Small-cap buyouts can be seen as a tricky area to get right; it has more managers than any other corner of the buyout market and dispersion between top- and lower-quartile firms is also the widest. What's more, in times of volatility, investors typically raise their allocations towards defensive assets such as infrastructure, private debt and real estate, and seek comfort from larger, more familiar private equity fund managers at the expense of their smaller counterparts. A new report from StepStone Group, however, is urging LPs to resist reducing their exposure to smaller firms. Here's why:
Of the 387 realised North American buyout deals tracked by StepStone that have generated a 10x outcome or better, 77 percent were in small-cap buyout funds.
Small market private companies, which account for 90 percent of all private companies in the US, are the recipients of only one-fifth of all capital raised.
The highest volume of deals done by small buyout funds are companies with less than $10 million of EBITDA, which are less likely to be represented by sophisticated intermediaries.
The room to create value by making operational improvements to increase market share and competitiveness is considerable in these transactions.
Small-cap businesses have used considerably less leverage than their larger peers, leaving them with more free cash to invest.
Alongside the benefits of diversification, cutting back on small-caps disproportionately affects diverse and emerging managers.
StepStone's case for small-caps certainly appears to be a compelling one. The next time you feel the need to pivot towards safer pairs of hands, spare a thought for the humble SBO. Your portfolio might thank you.
Pictet's PE push
Pictet Alternative Advisors, Pictet Group's private asset and hedge fund management arm, has made a string of hires for a newly launched direct PE strategy, according to a statement. The unit, which will mainly target the UK, DACH and Benelux, will be available to professional investors, Side Letter understands. It's unclear whether the strategy will involve the launch of a dedicated fund.
Pictet made five hires for the direct PE team in 2022. London-based Edmund Buckley, global co-head of PE and head of direct PE, joined in April from European mid-market firm THI Investments, where he was a managing director, according to his LinkedIn profile. Other hires include Nikolaus Hubmann, who joined as head of DACH from Sun Capital Partners, and Sean Howard, who joined as investment manager from Ares Management's PE group. The team will focus on "both quality businesses but at reasonable valuations, something that we think will be important in the next decade", Pictet managing partner Elif Aktug said in the statement.
Mo' money, mo' problems?
Global law firm Morrison Foerster has issued a series of predictions around how economic uncertainty could impact PE investing this year. Here are some of the most interesting forecasts for each region:
China: control rights and downside protection will be enhanced in PE transactions (more on this from PEI here).
UK: PE funds will take advantage of distressed assets and the need for portfolio company restructurings will increase.
Southeast Asia: record dry powder will increasingly be deployed in the mid-market as large-caps find deal financing a challenge.
Japan: international GPs will launch Japan-focused vehicles to capitalise on the market's stability relative to others in Asia.
Europe: market uncertainty will be used for portfolio optimisation through add-ons and carve-outs.
Essentials
Cali's new PERSon
The California Public Employees' Retirement System has appointed Peter Cashion as managing investment director for sustainable investments, our colleagues at New Private Markets report (registration required). Cashion will join CalPERS from the World Bank's International Finance Corporation, where he has spent 27 years, most recently as global head of climate finance and chief investment officer in the IFC's financial institutions group.
CalPERS' sustainable investing programme involves ESG-related risk management for all asset classes, integrating ESG factors into investment strategies and "uncover[ing] opportunities through the sustainable investment lens", according to a statement. Cashion's role will also involve leading CalPERS' stewardship and net-zero implementation efforts and "develop[ing] new investment strategies", the investor's statement says.
The programme was previously led by Anne Simpson, who left her position as managing investment director for board governance and sustainability last year to become Franklin Templeton's global head of sustainability. James Andrus has been serving as interim managing investment director for board governance and sustainability since Simpson's departure.
---
Today's letter was prepared by Alex Lynn with Toby Mitchenall and Madeleine Farman