They said it
"If they are not treating their staff in a way that is going to be fruitful, they will leave, and if they leave, they will not be able to service their consumers and then our portfolio will suffer because of it."
LACERS board member Nilza Serrano questions its commitment to Roark Capital's latest fund amid concerns about worker conditions at some locations of fast food chain Sonic Drive-In, owned by a Roark portfolio company, as reported by affiliate Buyouts (registration required).
Just happened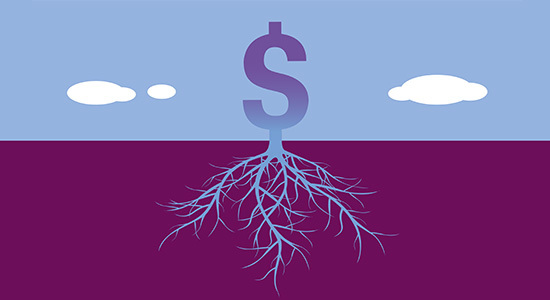 Best of growth worlds
Growth equity is living up to its name. The asset class has become one of PE's fastest growing strategies during the pandemic, attracting record amounts of capital last quarter and generating staunch returns. We explore the factors behind this explosion in our latest Growth Equity Special Report, published this week. Read the first instalment here.
Investcorp on delisting
For many private equity firms, joining a stock exchange is the holy grail. For Bahrain-listed Investcorp, which last week said it planned to de-list, it's a bit of a hindrance to its growth plans. Not that the firm isn't grateful to its shareholders or the bourse itself for their support over the years, as co-chief executive Hazem Ben-Gacem tells Side Letter, just that for Investcorp to be a truly global firm, it will be easier to do this via a private ownership structure.
"Being a public company puts a number of requirements on you," Ben-Gacem says, citing quarterly reporting and being able to demonstrate annual momentum in financial performance as examples. "We believe in our journey today, it is too early to be under the scrutiny of the public markets before we emerge." The firm's management, which owns just under 20 percent of the firm, will not cash out in the de-listing, he added.
What will Investcorp's emergence look like exactly? Ben-Gacem says the plan is to grow its six strategies (PE, real estate, credit, hedge funds, infrastructure and GP stakes) across the six regions it is active in to reach $50 billion in AUM. He also hints the firm may be eyeing other forms of ownership down the line: "As we go down this journey, we may require… to augment our capital structure, to augment our balance sheet to support the initiatives we have in place. That is probably best done within the confines of a private company."
Compensation survey
Curious to know how your pay compares to your peers? Private Equity International is supporting consultancy MM&K on its 2021 European PE/VC Compensation Survey. By participating, you'll get data to help you ensure your comp levels are in line with the market. Request a questionnaire or find out more here.
Quarantine tips
We're hearing about a small number of PE executives who are travelling again for work. Many countries require travellers to quarantine upon arrival, and in some places, like Hong Kong, this can last for up to a gruelling three weeks. Are you reading this from a hotel room, or have you travelled recently? If so, we want to hear your top tips for staying sane in quarantine. Tell us here.
Essentials
GIC's secondaries pick
GIC, the world's second-biggest PE investor, has appointed a secondaries head. New York-based senior VP Brian Kapetanis was promoted following the departure of his peer Jeremy Weisberg for Canada Pension Plan Investment Board in March, our colleagues at Secondaries Investor report (registration required).
India's newest entrant
North Asian buyout shop Unison Capital is branching into India. The Tokyo-based firm has partnered with Indian state-backed investor NIIF to launch a PE fund of funds and co-investment fund backed by Unison LPs (press release here). Indian PE activity skyrocketed last year as the pandemic made local businesses more receptive to foreign investment, with global firms such as KKR and Carlyle Group leading the charge.
Dig deeper
LP meetings. It's Monday, so here are some LP meetings to watch out for this week.
7 June
8 June
9 June
10 June
11 June
---
Today's letter was prepared by Alex Lynn with Adam Le, Carmela Mendoza and Rod James.