Managers are revamping their data management processes to cope with intensifying LP demands for better, faster reporting. Can technology and third-party providers help to relieve the burden?
Private equity has been the target of increasing regulatory scrutiny in recent years.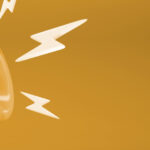 A raft of regulatory changes coming down the line means fund managers are needing to rely on third-party providers more than ever.
Good data management can streamline operations, improve risk management and help firms differentiate themselves from their peers, says Sam Metland, executive vice-president and head of private equity product at Citco UK.
Private funds must rely on fund administrators now more than ever as the outsourcing landscape becomes increasingly fraught, write RSM US's Christa Clark and Louis Crasto.
Maintaining a high level of transparency within a business represents a value-add proposition in the current PE environment, say Apex Group's Agnes Mazurek and Georges Archibald.
Firms that integrate advanced technologies into their investment decision-making processes will be better able to compete in the alternatives marketplace, says Alter Domus's global head of data and analytics products, Gus Harris.
Jurisdictions are adapting to meet emerging managers' evolving requirements, allowing new funds to focus on their core business areas, says Elliot Refson at Jersey Finance.
Investors look for managers with the talent, capacity and experience to ride out market volatility, writes James Williams.
Manager consolidation and developments in private equity regulation and technology will drive service providers to scale up further in response, says David Fowler at Apex Group.