The financing tool is making its way around alternatives, as evidenced by three major transactions in different corners of the market.
Continuation vehicles, management company IPOs and the rise of institutional capital are all changing the face of fund finance, according to Investec Fund Solutions' Helen Griffiths and Oliver Bartholomew.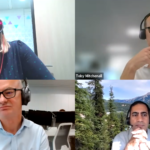 The GP has three ESG-linked fund facilities and was behind 'the world's largest sustainability loan in the healthcare sector'.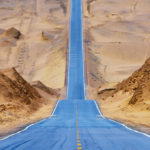 No Limit Capital CEO Neno Raic believes his firm has created a more efficient and cost-effective financing approach.
NAV finance has been around for over a decade, but the past few years have seen this corner of the market expand substantially, says 17Capital's Augustin Duhamel.
With every offering having unique strategic advantages, fund sponsors should consider all the options available to them, writes Anastasia Kaup, a partner at Fund Finance Partners.
A series of sustainability-focused deals in 2021 gave fresh significance to a relatively young market.
The new hire from JP Morgan will handle Blackstone's financial institution relationships, including the banks that finance its PE operation.
The credit facility is notable for its size and because it is the first of its kind in Asia.