AlbaCore Capital Group has announced a final close of €2.2bn for AlbaCore Partners III.
The Boston-based private equity firm is targeting $1bn for its fifth flagship fund.
The Texas-based private equity firm has raised $12.1bn for two of its flagship funds.
The South Korea-based private equity firm held a first close on its fifth fund in the RoseGold series.
The New York-based investment firm has held a final close for its latest buyout vehicle.
The New York-based investment firm's fund will invest in the healthcare sector.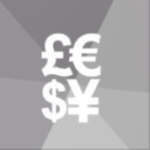 The firm has announced the final close of the eighth fund in the West Street Capital fund series.