The asset class has changed markedly since Private Equity International first started reporting on it in 2001.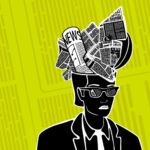 As economic and geopolitical concerns permeate, GPs are arming themselves against fundraising uncertainty.
Private equity has probably outperformed public equities over the past 21 years but the uncertainty around performance and how it is measured remains a sticking point for the industry, writes Rod James.
There may be disruption in the public markets, but tech verticals are still being primed for growth, whatever the future holds.
A renewed focus on value creation and specific verticals may pay dividends for tech investments despite market volatility.
Impact performance benchmarks – like GIIN's IRIS+ – are in their nascency, but there are those that believe they will enter the mainstream.
The sovereign wealth fund's chief executive Raphael Arndt expects the macro environment to separate the wheat from the chaff among GPs.
Being a communicative and reliable part of the supply chain can enable mid-market industrial companies to gain market share, says MiddleGround Capital's Scot Duncan.
As inflation skyrockets, executing an effective pricing strategy has never been more important, say Tim Ham and Tom Wells at Pearson Ham.
LPs are pushing GPs to manage foreign exchange risk as currency volatility intensifies, say Tom Farrow, group director of trading, and Daniel Jack, senior trader at Monex Europe.