Since the GFC, the industry has found itself the subject of increasing regulatory scrutiny, which has in turn helped shape the story of the asset class.
Private equity's resilience and innovation have allowed it to continuously meet the needs of GPs and LPs, say Proskauer's Monica Arora, Howard Beber and Nigel van Zyl.
The buyout model relies on 'extracting value for the benefit of a few', Denmark's former prime minister told PEI in 2010, as he pressed for a regulatory clampdown on private equity.
Private equity managers are relying on different methodologies to calculate net performance as the Marketing Rule's compliance date passes.
Mooted removal of performance fees from the charge cap applied to direct contribution pensions will open up PE and VC to retail investors.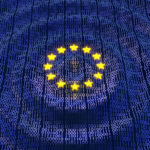 With the regulation due to come into force next year, PE groups must ready themselves for the compliance challenges that are ahead, according to Jay Modrall, senior counsel at Norton Rose Fulbright.
The Sustainable Finance Disclosure Regulation is becoming inextricably linked with the impact investment process, says Amara Goeree, sustainability director, private equity at Schroders Capital.
A regulatory crackdown, ongoing pandemic disruption and an uncertain macroeconomic environment has some investors rethinking their approach to China, write Alex Lynn and Amy Carroll.
Communication, technology implementation and data visualisation are key to being an effective chief financial officer within the private equity industry, says Kwame Lewis, head of product innovation for fund services at TMF Group.
Granular intelligence is key to navigating the continent's ESG landscape, say Kathryn Fletcher and Shawn Duthie at Control Risks.