Home
Authors
Posts by Aaron Weitzman
'Partnering with a team that is deeply versed in the science like Sofinnova is critical to meaningfully scale and accelerate our investment activity,' said Apollo's Neil Mehta.
Advent International's gargantuan fundraise should be well placed to capitalise on new take-private opportunities. Plus: Cathay Capital has joined the life sciences party and the UK is getting demanding when it comes to climate disclosures. Here's today's brief, for our valued subscribers only.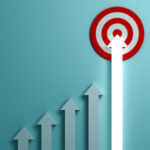 The US public pension's pacing plan calls for $3bn of commitments next year, to keep PE allocation within the approved range of 8% to 14%.
Tech Opportunities vehicle is targeting $1.5bn for investments in mid-market buyouts and late-stage growth for control and minority transactions.
The system's PE chief does not foresee major disruptions despite staff concerns about potential impacts of the covid-19 Delta variant.