Home
Authors
Posts by Amy Carroll
Low entry multiples, high growth and an unconstrained exit environment mean small deals are becoming big business
Growing intentionality and a proliferation of dedicated funds are driving the African continent's gender-based approach to private equity investing.
Our ranking of the biggest secondaries fundraisers reveals a market reaching an inflection point.
Structured solutions can provide much-needed liquidity without forcing LPs to crystalise a loss.
LPs are facing a difficult choice as they balance liquidity challenges with the deep discounts on offer in the secondaries market.
What do soaring interest rates and economic uncertainty mean for subscription lines, GP loans and the burgeoning world of NAV finance?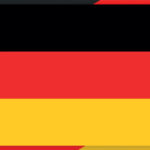 Even amid a wider dealflow drought, Germany's mid-market is thriving. This comes as a result of relatively low PE penetration, fragmented industries and a new generation of ambitious managers.
LinkedIn has become a crucial component of the fundraising process as LPs scrutinise social media in a bid to support decision-making.
Continuation funds could provide sponsors with more time and capital to execute transformative sustainability initiatives.
Secondaries investors are anticipating a golden vintage – just so long as buyers and sellers can agree on price