Home
Authors
Posts by Madeleine Farman
The former co-head of the SEC's Private Funds Unit and managing partner of regulatory consultancy firm Iron Road Partners details where GPs should be spending their time.
With the launch of S3, Apollo becomes 'much more of a one-stop relationship' for GPs, says co-president Scott Kleinman.
The double fundraise comes less than two years after the close of Waterland Private Equity Fund VIII, which closed on its €2.5bn hard-cap.
Executives from AnaCap Financial Partners, Lovell Minnick Partners and Pollen Street Capital share their advice on how to invest as central banks continue to hike up interest rates with PEI.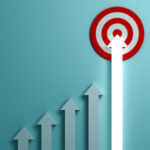 The firm expects to see a final close on EQT X in 2023, COO Caspar Callerstrom said on EQT's Q2 earnings call.
Layton continued to head up Partners Group's private equity business after being made co-chief executive in 2018 and sole CEO of the firm in 2021.
LPs have been asking must-have GPs to keep their funds open into the new year, eating into allocations for those planning a return to market in 2023.
The GP stakes firm aims to invest in 10 to 12 GPs with a focus on Europe.
It's been a year of change for many firms in the GI 100, as outstanding PE performance in 2021 has resulted in strained operations today.
The funds, secondaries and co-investment unit of the $1.4trn asset manager wants to see evidence of private equity professionals going into companies to 'do the work', managing partner Nitin Gupta tells PEI.