Just happened
Delayed impact
We've been thinking a lot about how and when the current crisis will feed into net asset valuations. This is the first time that mark-to-market has been tested in a crisis. As Rod James writes today, figuring out how to calculate December NAVs might feel like a secondary concern for GPs working to ensure the survival of portfolio companies, but these marks will be "a vital temperature check for limited partners trying to re-base their expectations". Private Funds CFO's Graham Bippart got the inside track on how some GPs are approaching their December marks, but there is no set playbook. The reality of the current crisis won't be reflected in the NAVs until LPs receive the next set of figures in late June. Smart GPs will make sure that shock is as manageable as possible.
Listen in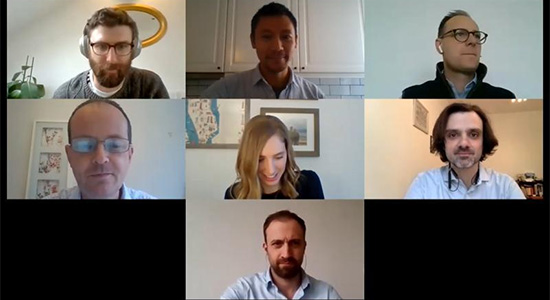 A group of PEI Media senior editors gathered via video to discuss stories emerging from the early stages of the covid-19 crisis last week. The resulting 28-minute podcast has become our most downloaded ever. If you missed it, you can catch up here.
This week's audio offering comes from the Buyouts and PE Hub editorial team, picking through the private equity impact of the pandemic in this 20-minute podcast.
Bad press
The FT reports this morning that "Blackstone has been accused of putting thousands of small businesses in the UK at risk of collapse" after the Arch Company – which it owns 50/50 with developer Telereal Trillium – opted to defer tenants' rent obligations by three months, rather than waiving rent altogether. It seems a little pointed to focus on Blackstone, given in the FT's own words: "Rent deferrals, aimed at affording businesses some breathing space before having to paying the sum in full, have been a typical offer from landlords in the coronavirus crisis." The Arch Company has set up a hardship fund that will "provide several million pounds of additional support to individual tenants", said a spokesperson for the Arch Company.
He said it
"He did not import private equity as it was known in other parts of the world – very much focused on financial engineering – but implemented his vision of deep sector knowledge and operational expertise for long-term growth. Mercapital became, as well, the breeding ground for many of the senior professionals in the industry today. I had the privilege of having José María as my jefe [leader]. Always brutally sincere, intellectually honest to the extreme, and someone whose common sense and intuition will always be remembered and now sadly missed."
Miguel Zurita, chairman of Spanish industry association ASCRI, adds to the tributes to José María Loizaga Viguri, a pioneering private equity investor who died on Sunday after contracting coronavirus.
Essentials
Risk tool. Bain & Co has created a private equity interactive risk assessment tool to help firms assess the actions their portfolio companies should consider in response to the coronavirus crisis. "Generalised playbooks don't add much value at a time when a global crisis affects each portfolio company differently," Marc Lino, who heads Bain & Co's private equity covid-19 response team, told PEI.
Inside tip
We are hearing a rumour about a major institutional investor preparing to default on a capital call (for a brand-name GP). We're looking into it, but would love your help. Email us in confidence: toby.m@peimedia.com.
Dig deeper
Mex-Tenex. New Mexico Educational Retirement Board has committed $50 million to Tenex Capital Partners Fund III, a contact at the pension told PEI. The pension system also approved NEPC as its private equity consultant.
Institution: New Mexico Educational Retirement Board
Headquarters: Santa Fe, United States
AUM: $13.60bn
Allocation to alternatives: 41.80%
Bitesize: $50-$100m
For more information on NMERB, as well as more than 5,900 other institutions, check out the PEI database.
---
We would love your feedback to help us make this newsletter more useful; click here to give us your opinion.
Today's letter was prepared by Toby Mitchenall, Isobel Markham, Adam Le, Rod James, Carmela Mendoza and Alex Lynn.
---
Subscribe now and get Side Letter delivered to your inbox each day
To find out how, email peisubs@peimedia.com, or call our team:
London: +44 207 566 5432
New York: +1 646 545 6296
Hong Kong: +852 2153 3140