Home
Authors
Posts by Claire Coe Smith
With banks constrained by market uncertainty, sub lines are taking longer to negotiate.

Strides are being taken to make tangible progress in private markets.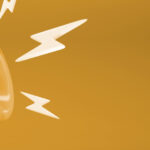 A raft of regulatory changes coming down the line means fund managers are needing to rely on third-party providers more than ever.
Macro challenges are prompting different value-creation priorities to come to the fore, but the underlying fundamentals of the asset class remain intact.
PE firms are turning to technology in a bid to widen access to the asset class.
Collecting ESG data is just the first step on a long journey towards sustainability reporting.
PE-backed healthcare businesses can help improve patient access and outcomes, but thorough due diligence, support and oversight are needed to ensure progress is made on ESG.
Since the GFC, the industry has found itself the subject of increasing regulatory scrutiny, which has in turn helped shape the story of the asset class.
As LPs continue to focus on ESG, there are signs GPs are getting better at meeting their demands.
There may be disruption in the public markets, but tech verticals are still being primed for growth, whatever the future holds.