Home
Authors
Posts by Hannah Roberts
Despite macro headwinds, the African private equity market shows pockets of opportunity.
To mark the 10th anniversary of PEI Group's Women in Private Markets Summit, we ask three veteran event attendees how the alternatives landscape has evolved over the past 10 years.
Private equity has been the target of increasing regulatory scrutiny in recent years.
Tell us which investors, dealmakers, fundraisers, lawyers and operators you think should be included on PEI's Future 40 list this year.
A liquidity squeeze and ever-larger fundraises from established rivals have created a difficult environment for emerging managers, but optimism remains.
A renewed focus on value creation and specific verticals may pay dividends for tech investments despite market volatility.
After such a strong 2021 for the US mid-market, geopolitical and macroeconomic uncertainty could create challenges for private equity firms chasing last year's highs.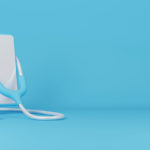 The pressure placed on the healthcare sector over the last two years has spurred a wave of digitalisation, and GPs with the right skill sets could benefit from a slew of opportunities.
The pace of digitalisation in healthcare is opening the sector to both patients and investors.
As strategies and fund structures become more sophisticated, service providers must step up to support managers' increasingly complex needs, say Apex Group's Aman Bahel, David Ries and Kartik Shah