Home
Authors
Posts by Justin Mitchell
The $412bn pension's recent moves to integrate its PE activities and expand the program's global reach appeared to bear fruit in the 2020-21 fiscal year.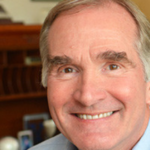 Swensen had run the $31bn Yale endowment's investments since 1985, and was a pioneer of the the 'Yale model' that focused heavily on alternative investments, including private equity.
Staff has discussed a 'benchmarking anomaly' that wreaked havoc with its reported returns during the height of the covid market chaos last year.
The report urges fiduciaries to encourage more transparency from the industry and measure performance based on a public markets equivalent.
The investments will be sourced through the $283bn pension's private equity co-investment programme if approved as early as March.
The US pension wants to use a benchmark that will compare its private equity portfolio to other PE returns as opposed to the public markets.
Michael McGirr takes over the programme just as its target is being raised and more commitments are planned for 2021.