Since joining the University of Michigan as its first CIO in the autumn of 1999, Lundberg has grown the endowment from the 17th largest among US educational institutions to being ninth today with a value of $11.9 billion as of June 2018.
In fiscal year 2018, the investment return for the university's long-term investment portfolio, which is mostly made up by the endowment, was 10.7 percent. Meanwhile, its 20-year annualised return delivered 9.6 percent and it ranks in the top decile for long-term investment performance among university endowments, according to its latest annual report.
The Norway-born CIO has got "a thought-leader mindset", says one placement agent who worked with him. "They're also very loyal investors. They hang around and they're very engaged. They're prepared to lead with a manager if they're going to do something. Because they get in at the ground floor, they tend to stick around for a long time but they're also quite influential, despite not being the ultimate biggest investor."
Lundberg, who is said to keep a low profile, is paramount to the success of the endowment. Before his arrival at U-M a decade ago, its management was left to the university's treasury office. Through the years, he has built a top-notch investment team and expanded its geographic reach to investments in China, Japan and Russia with commitments to IDG Capital and The Longreach Group. The LP is also a huge backer of US venture firms including Battery Ventures, Andreessen Horowitz and General Catalyst Partners, according to PEI data.
Click on an image to meet the investor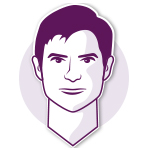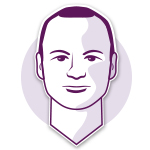 Read how we put together the list here.