While Japan is known for its legacy corporations and global hardware dominance, the market also has the potential to be an innovation powerhouse. And the infrastructure to do so is starting to fall into place.
The country is home to the third largest economy in the world, but it's had a relatively muted venture scene until recently. In 2019, the country saw more than $4 billion invested across 1,406 start-ups, which represents a significant jump from the $1.6 billion invested during 2015 and the $800 million invested in 2010.
For years, being an entrepreneur just wasn't an attractive path for tech and business professionals in the country, as many college graduates headed right into the workforce at some of the country's mega-corporations, such as Toshiba, Sony and Panasonic.
Tak Miyata, founder and general partner at Scrum Ventures, says that when he was the chief executive of Neven Vision in Silicon Valley, he saw how large the disparities between the Japanese and US markets were.
"I realised there was a huge gap between what is happening in the States and what is happening in the Japanese and Asian markets," Miyata says.
Even 10 years ago, the venture market was less mature and dominated by banks and corporations. The small start-up market was almost entirely centred on Japan-focused consumer companies, and there were few opportunities for B2B or global investors.
Gen Tsuchikawa, CEO and chief investment officer at Innovation Growth Ventures, part of the Sony Innovation Fund, says that when they were forming Sony's corporate venture arm a decade ago, he didn't anticipate the fund would invest in its origin country.
"When we started 10 years ago, I thought zero percent of the investments would be in Japan," he says. "But it turns out we invested in 20-25 companies."
While corporate investors like Sony still currently make up about 50 percent of venture funding, Tsuchikawa says, firms focused on the region have started to form in the last decade. These firms, paired with the changing tone in the country around digitisation and technology, are putting the market in good standing to start to scale.
Laying the foundation
"There are very few independent venture capital firms in Japan," says Matt Salloway, a co-founder and managing partner at SIP Global Partners, a firm that looks to help US tech companies expand into markets like Japan. "There are not a lot of independent VCs. We are one of the few independent firms. I think that's evolving and changing."
Firms like Scrum, headed by Miyata, are part of the new breed of venture firms to enter the market in the last decade. Founded in 2013, Scrum invests across the US and Japan. The firm participated in the ¥800 million ($7.7 million; €6.3 million) funding round into Luup Japan, a micro mobility start-up. Mitsubishi UFJ Capital, ENEOS Innovation Partners and ANRI also participated in the round in June.
"The largest amount of venture investment that has happened in Japan is mainly from new GPs," Miyata says. "Before, companies raised money from a variety of financial institutions and the big companies."
DNX Ventures also came onto the scene this decade, formed in 2011, and, similar to Scrum, targets Japan and the US. The firm has since raised four funds and made investments like the $11.5 million Series D round into Tokyo-based Xica, an analysis company, in September. The company also grabbed capital from Salesforce Ventures, NTT DOCOMO Ventures and the Sumitomo Mitsui Trust Investment.
"We were early movers in the Japanese market and now you are seeing a lot of other players," Q Motiwala, a managing partner at DNX, says. "We are so happy finally that Japan is on the map, but that doesn't mean we will sit tight."
The country is also coming to terms that it is technologically behind. Japanese prime minister Yoshihide Suga, who took the helm in September, wants the country to focus on innovation. He is aiming to accelerate digital adoption and the creation of a digital agency by the end of 2021.
"The government is focusing on trying to develop and advance the antiquated business practices in Japan," Tsuchikawa says. "It's a real digital transformation. Digital technologies are a real hot spot."
International private equity powerhouses are also increasingly interested. Investors like KKR, Bain Capital and Sequoia Capital have entered the region and dipped lower in the capital stack than they have in other markets.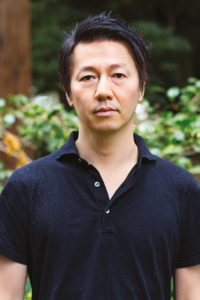 There is still a dearth of growth equity in the local market, according to Motiwala and DNX's head of Japan and managing partner, Akira Kurabayashi. However, these private equity firms have started to help fill that gap and because of it, start-ups are able to stay private and grow at a scale they couldn't otherwise have done a few years ago.
"If you look at a decade back, the Japanese entrepreneurs had a mindset where if they had a $100 million exit, they would be happy," Motiwala says. "Now it's like, 'Hey I want to get to a billion minimum.'"
The country now counts four unicorn companies, according to CB Insights – the latest entry being Playco, a Tokyo-based instant-play game developer. The start-up hit unicorn status in September after raising a $100 million Series A round led by Sequoia Capital. Dreamers VC, Sozo Ventures and Mistletoe also participated in the round, among others.
This new entrant of late-stage capital is just one of the many factors that have impacted the country's start-up culture.
The entrepreneurs themselves are also changing. Salloway says the country's negative sentiment around failure, which had soured the start-up spirit for many, has started to soften. Now, more people see entrepreneurship as an option – and they are approaching company scale differently, too.
"It used to be that entrepreneurs wanted to build companies just in Japan, but now there is a global mindset," Motiwala says.
This changing notion on entrepreneurship has paved the way for talented individuals to spin-out from their corporate jobs or abandon the typical professional path, Kurabayashi adds.
"Now talented entrepreneurs, with experience at the large corporations, find market pain points and now get out and get funded by venture capital," he says.
"This phenomenon is happening because large corporations are not that sexy for younger generations."
Because of these things, the market is growing rapidly and has all the ingredients it needs to start to scale to its potential.
"Talent, technology and the money are available and that is happening at the same time," Kurabayashi says. "What's happening in Japan is market sophistication."
LP interest
LPs are beginning to catch on, too. Miyata says local institutional investors and money managers are increasingly interested in venture and have started to formally recognise it as an asset class and an attractive area to invest.
Kurabayashi says that DNX's last fund, which closed on $315 million in 2019, grabbed about a third of its capital from local institutional investors. Motiwala adds that the fund had to bump up its target from $275 million and turned away investors.
Kurabayashi says he gets almost weekly inquiries from hedge funds or institutional investors looking to get involved with the market.
"It's a first-time experience for me," he says.
"I have been in the industry for 20 years, but that has never happened before. That's why we are excited."
As the market's underlying start-ups continue to multiply, investors are looking to such sectors as telehealth, B2B software-as-a-service, quantum computing and dev ops as the next areas to grow in the region.
In October, Tokyo-based Astroscale, a start-up that removes space debris, raised a $51 million Series E round. The round was led by aSTART and had participation from the Shimizu Corporation, SPARX Innovation for the Future and Hulic Co, among others.
Also in October, Thirdverse raised $8.5 million in a Series A round. The Tokyo-based virtual reality game studio grabbed capital from investors like Presence Capital, Incubate Fund and Sisu Game Ventures.
"I'm pretty much excited about this" Kurabayashi says. "We have waited to see this kind of phenomenon and finally we can see it. The market is established in Japan. We want to keep the Japanese start-up ecosystem more Western and inject US know-how into the Japanese market."