They said it
"The test would be – absent this amount of debt – would Toys R Us be able to pay all their bills?"
Ludovic Phalippou, professor of financial economics at Oxford University's Saïd Business School and a private equity sceptic, attempts to explain the asset class to stand-up comedian Sammy Obeid.
Just happened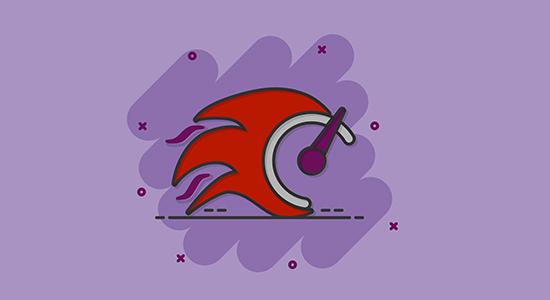 Solomon spies speed bumps
Goldman Sachs chief executive David Solomon isn't convinced private equity can maintain this frenzied level of dealmaking. "In the past, when sponsor activity has increased, it runs for a while, but then ultimately there'll be something that backs it off," Solomon said during the firm's third-quarter earnings call on Friday, noting that the bank is keeping an eye on the velocity of its lending into sponsor activity as part of its risk management.
PE activity has been going gangbusters this year amid a perfect storm of pent up dry powder and investments, combined with a desire to get deals over the line before potential tax hikes. Buyers completed a record $539 billion of deals in the first half of 2021, putting the industry on track for its first trillion-dollar year.
"It feels at the moment, given the continued accommodative monetary and fiscal policy environment and the re-acceleration of the economy coming out of the pandemic, that this will run for some while," Solomon said. "But that's also something that we're going to watch very carefully, because it won't sustain at this pace, [there] will certainly be speed bumps along the way."
Those speed bumps may well come in the form of interest rate hikes, which respondents to our recent carried interest survey identified as the third-greatest threat to PE returns in this environment. You can read the results in full here.
DE&I Special Report
PEI has published its inaugural Diversity, Equity & Inclusion Special Report, produced in partnership with Nuveen. With DE&I initiatives an increasingly common sight in PE, our goal for this project was to determine the crucial questions firms should be asking themselves as they embrace this important trend. We settled on 11 questions, ranging from the most basic, such as what DE&I actually means to you, to the more nuanced, such as how can organisations foster a sense of belonging in the workplace. The report is well worth a read – you can download it in full here. We've also compiled this handy selection of key takeaways, an excerpt of which is included below:
Philosophical debates over the impact of DE&I on performance have now – largely – been confined to history. And in a performance-driven culture like private markets, that is critical. The data paints a clear picture. GPs and LPs are well versed in statistics that reveal that racially and gender diverse publicly quoted companies dramatically outperform their non-diverse peers.
Meanwhile, an understanding of why diversity contributes to performance enhancement is growing up alongside these headline numbers. Cloud-based decision-making software company Cloverpop has found that diverse and inclusive teams come to better business decisions up to 87 percent of the time.
There is a growing acknowledgment that an investment team that brings a breadth of knowledge and experience to the table is going to spot more risk and more opportunity. Although correlating diversity to investment performance is complex, due to the multiple factors at play, hard evidence is starting to emerge in the investment sphere.
BlackRock eyes crazily rich Asians
BlackRock has appointed Guilherme Lima as its new head of wealth for APAC, per a Monday statement. Lima will relocate to Hong Kong after two years at Australian banking giant Westpac, where he was chief executive of its business division in Sydney. He previously spent more than a decade at HSBC in Hong Kong and Latin America, including most recently as global head of wealth management. BlackRock is one of a number of alternatives giants hoping to tap Asia's burgeoning pool of wealthy individuals and family offices, a dynamic PEI explored earlier this year. The firm has also identified Asia as a top priority for its private markets business, and hasn't ruled out launching a dedicated PE strategy in the region.
Essentials
On the road again
Thoma Bravo is in the middle of a $28 billion fundraising super-cycle as it targets all parts of the software market. The firm is seeking $22 billion for its 15th flagship fund, with a first close set for November, affiliate title Buyouts Silver Lake raising ever larger funds. Thoma Bravo's Fund XIV raised $17.8 billion only last year. In the first half of the 2021,198 tech funds raised $105 billion, according to PEI data. This compares with $180 billion for full-year 2020, when 365 vehicles made it to final close.
Dig deeper
LP meetings. It's Monday, so here are some LP meetings to watch out for this week.
19 October
20 October
21 October
22 October
---