They said it
"While the possibility of rising rates (and thus lower asset prices) troubles us all, I don't think it can be said that today's asset prices are irrational relative to rates"
In his latest memo, Oaktree's Howard Marks says it is not hard to imagine interest rates increasing, either because the Fed lifts them or because rising inflation requires higher rates in order for real returns to be positive.
Just happened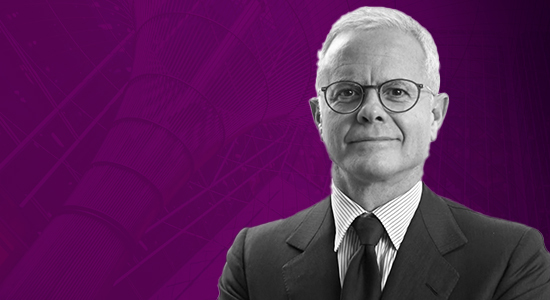 PEI Media acquires RGM
Breaking news this morning: PEI Media, the parent company of Side Letter and Private Equity International, has acquired Response Global Media, publisher of Responsible Investor and known for its data and global events business. The acquisition enhances PEI Media's sustainability-focused coverage via New Private Markets, which launched this year. "In RGM we see huge potential to build on the growth of strongly established, high-quality subscription brands and to increase our presence in a key growth area of the market," said Tim McLoughlin, PEI Media's chief executive. More details on PEI later today.
CVC's second chance
Eighteen months ago, Carlo Pirzio-Biroli, chief executive and managing partner at secondaries shop Glendower Capital, told affiliate title Secondaries Investor that there would be a flurry of secondaries M&A activity (registration required). His prediction appears to have come true – on Friday, PEI reported that Glendower will be sold to CVC Capital Partners, the latest mega-firm to enter secondaries (Bloomberg first reported the news). It is understood Glendower will continue to operate under its own name.
At least five secondaries firms have been acquired this year, including Swiss firm Montana Capital Partners by PGIM and Greenspring Associates by StepStone Group. It's a market on fire, as PEI senior reporter Michael Baruch explores here.
Novalpina's replacement?
PEI spent last week trawling Luxembourg court documents and speaking to market sources to ascertain exactly how Novalpina Capital ended up the subject of a GP removal vote. You can read that story here. Meanwhile, our colleagues at Buyouts (registration required) reported on Friday that consultancy Berkeley Research Group is frontrunner to replace the firm as manager of its €1 billion debut fund. BRG works with investment firms on issues such as disputes and challenged tail-end funds, including as a replacement manager. LPs have until 6 August to vote on the appointment.
Essentials
Difficult fundraising climate
Southeast Asian specialist Navis Capital has closed its latest flagship below target. The Kuala Lumpur-headquartered firm raised $900 million for Navis Asia Fund VIII, per a Monday statement. The fund had been in market since June 2018 and was seeking $1.75 billion, according to a Secondaries Investor report in 2019. The report noted that Navis had initially explored a stapled secondaries tender on its 2013-vintage predecessor, to help raise Fund VIII, that did not proceed.
The firm did, however, launch a $450 million continuation vehicle for five Navis Asia Fund VI portfolio companies, it said yesterday. Navis Asia Green Loop Fund features businesses that have incorporated a climate theme and that contribute to a reduction in the carbon footprint of their activities. Such funds are fast-becoming a recognisable private markets strategy in their own right, as affiliate title New Private Markets (registration required) explored last week, though few will have been launched via the secondaries market.
Capital injection
If 2020 seemed like a good year for healthcare investment, 2021 is in a different league altogether. VC investors deployed $47 billion into US and European healthcare during the first six months of the year, almost equal the $50 billion deployed in 2020 altogether, according to a new report from Silicon Valley Bank. No subject has been as much in the public eye over the past 18 months as healthcare; PEI dove into the challenges and opportunities facing market participants in our latest A-Z of Healthcare special report.
Dig deeper
LP meetings. It's Monday, so here are some LP meetings to watch out for this week.
3 and 4 August
5 August
6 August
---
Today's letter was prepared by Alex Lynn with Adam Le and
Carmela Mendoza