Home
Authors
Posts by Andy Thomson
The fund finance market is producing innovative solutions to the liquidity crisis, but they come with complexities.
As an example of the practice surfaces, an industry body is warning other companies not to use the covid-19 outbreak as an excuse to try and raise additional finance through flexible documentation.
The covid-19 crisis is prompting portfolio re-evaluations and alternative assets are of particular interest, according to a bfinance report.
As in the last major crisis, non-bank lenders will be expected to displace the banks as a source of finance.
It's a booming market that's been synonymous with the banks in recent years, but a new source of capital has appeared on the scene.
Fewer covenants can provide greater flexibility in dealing with portfolio company difficulties, but they may also prevent lenders from negotiating rescue plans with borrowers and sponsors. Andy Thomson and Andrew Hedlund investigate
Through a new vehicle, the Paris-based manager is offering clients of Italy's largest private banking network access to private debt, private equity, real estate and special opportunities.
The Golub Capital chief executive spoke at sister title Private Debt Investor's New York Forum of the US presidential hopeful's stance against the private equity industry.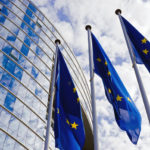 The European Parliament has approved changes to the pre-marketing of alternatives funds that should make the process easier across the continent.
The EBITDA addback is one of the most worrying aspects of loan documentation. Market professionals detail how prevalent and potentially damaging it has become.