EQT could expand its growth platform to include a dedicated life sciences vehicle, following its acquisition of Amsterdam-based venture firm Life Sciences Partners last week.
The firm may add a strategy that bridges early-stage life sciences investing and buyouts, Michael Bauer, co-head of EQT's global healthcare sector team, told Private Equity International, noting that it would not rule out a life sciences growth fund in the medium term.
"There are a whole lot of very interesting, fast-growing companies in between that are already beyond the stage of where EQT invests in, and they're a little bit at the too-early stage for us to invest in from the buyout fund," Bauer said.
EQT launched a growth strategy in October 2020 and is seeking €2 billion for its debut fund, which will invest in B2B, healthcare, impact and consumer technologies.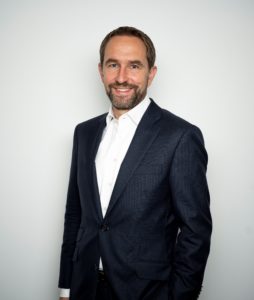 The firm said last week it had agreed to acquire 100 percent of the LSP management company for €450 million. The transaction will grant EQT 20 percent of the right to carried interest in select LSP funds, and 35 percent of the carried interest in future funds.
With this deal, EQT will have the team and expertise to invest across the whole spectrum of healthcare deals – from companies early in their life cycles to fast-scaling businesses and large-cap, mature buyout opportunities, Bauer said.
"The objective is to create an ecosystem around the healthcare sector in a similar way as we have done on the tech side with ventures, growth and buyouts," he added.
Healthcare has represented between one-third and 50 percent of capital deployed in EQT's last four fund cycles, according to Bauer.
LSP is one of the most established life sciences venture firms in Europe and has €3 billion under management. It has backed more than 150 companies since 1998.
In early November, the firm held an intermediate close on €850 million for its seventh and largest fund, surpassing its €750 million target. LSP 7, which will invest in early to late-stage drug development and medical technology companies, is the largest European life sciences VC fund to date. LSP is also deploying its second health economics fund, its debut dementia-focused fund and an open-end fund investing in listed healthcare companies.
Inside the deal
René Kuijten, managing partner of LSP, told PEI that the deal was about a year in the making. The rationale: LSP wanted to focus more on investing than fundraising.
"We're the largest life sciences VC firm at moment in Europe, but the issue is that we have to spend more and more time on fundraising," Kuijten said. "And the strategic question for us was: 'Did we want to become a fundraising engine? Is this what's going to be our core? And the answer was clearly, no.'"
Kuijten noted that the tie-up with EQT was a win-win because of its "fundraising engine and its expertise in commercial risk", which complemented LSP's know-how in scientific risk.
Bauer and Kuijten said the two businesses could look at transactions together on a case-by-case basis. For example, EQT may look at a large company that has some pipeline risk attached and enlist the LSP team to look at the late stage to growth crossover funding of the business. Similarly, LSP will involve EQT in transactions that might face commercialisation risk.
Kuijten added that there is a "very large lack of capital for biotech in Europe".
"If you compare Europe to the US, there's about five times less capital in Europe for the same amount of high-quality deals than in West," he said. "There's so much room to increase the fund size of tomorrow."
– This article has updated with the intermediate close of LSP 7 in November. It held a final close on over €1 billion in February 2022.
---
To access more EQT insights, analysis and data, click here