He said it
"The recent market downturn has increased the opportunity set for the firm."
At a board meeting, New Jersey Division of Investment's investment analyst Karl Schwing explains its $125 million commitment to Stellex Capital Partners II – targeting $1.25 billion – which will focus on mid-market turnaround investments in manufacturing and industrial businesses.
Just happened
The biggest firms in the world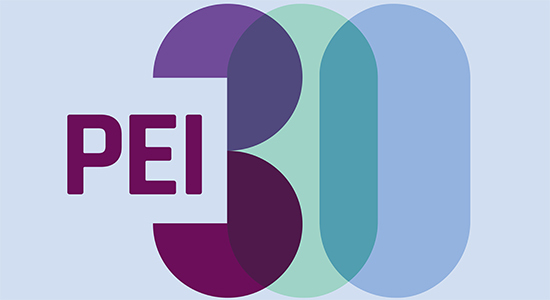 This year's PEI 300 ranking, our proprietary ranking of the largest firms in the private equity universe by five-year fundraising total, is now live. Here's the ranking at a glance:
It's bigger than ever, with almost $2 trillion raised in the last five years by the 300 entrants combined;
Blackstone's in the top spot with an eye-popping $96 billion, 16 percent larger than its total last year and $35 billion more than second-place Carlyle Group;
The largest unlisted firm in the ranking is fourth-placed TPG (a former regular in the top spot) with $38.7 billion.
Essentials
KKR's phoenix fund. KKR's attempts to resurrect its latest special situations fund have been a success: the firm closed its Dislocation Opportunities Fund on $2.8 billion last week, with an additional $1.1 billion from separately managed accounts, per a statement. The vehicle was previously named Special Situations Fund III but it was rebranded, refocused and given new managers while on the fundraising trail, Bloomberg reported in April.
Elsewhere, KKR has appointed Nicholas Hyde as managing director to lead its client relationships in Australia and New Zealand, according to a statement. Hyde joined from IFM Investors, where he'd been a director of global investor relations. He will help to raise the firm's private and public markets strategies.
Calling all value creators. Our Operational Excellence Awards 2020 is open for submissions. Highlight your value creation credentials by letting us know here by 1 July.
IK's fundraise. IK Investment Partners has closed its latest flagship offering on €2.85 billion, a full €1 billion larger than its predecessor (incidentally, the same amount that came from new investors this time around). Fortunately for IK, the fund was pretty much raised by December, but market disruption caused by the coronavirus pandemic stretched out the timeline for the final closing. Head of IR Mads Ryum Larsen tells us having an asset-free fund at final close has been a benefit this time around: "Post covid-19, the cleaner the portfolio, the fewer assets you have in the fund, the easier the fundraise."
People move. Robin Clifford, head of private equity at New Jersey Division of Investment has left her post effective 29 May to "pursue a new opportunity", according to a LinkedIn post and an announcement by the division's director and CIO on Wednesday. Clifford spent 12 years at the division and less than three months as head of PE, according to her profile. It is unclear which firm she is set to join or who will replace her. Subscribers to Buyouts Insider can read the full story here.
What you're reading