Bob Brown, one of the biggest names in private equity fundraising and global co-head of Houlihan Lokey's private funds group, is leaving the firm.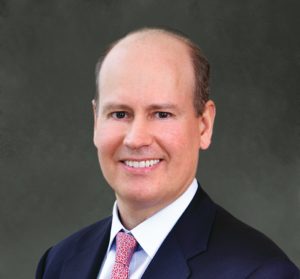 London-based Brown, a managing director who joined the investment bank when it acquired BearTooth Advisors last year, left in the last few weeks, according to two sources familiar with the matter.
It is unclear where Brown, who is on garden leave, is headed next.
A spokesman for Houlihan Lokey confirmed Brown's departure and added that Andy Lund and Jim McGee, co-heads of Houlihan Lokey's private funds group, are now heading up the team.
Brown founded London and New York-based placement firm BearTooth in 2014 alongside Lund and McGee. He was included in the Rainmaker 50 – PEI's list of most influential fundraisers – having been involved in more than 180 fundraises, including TPG's first fund and Silver Lake I.
Houlihan Lokey had been looking at adding a placement agent business for many years, firm co-president and corporate finance co-head Scott Adelson told PEI at the time of the acquisition. In doing so, the firm brought on board 14 employees from BearTooth, encompassing both fundraising professionals and back office staff, to form its core PFG team within Houlihan Lokey's corporate finance business.
Prior to establishing BearTooth, Brown was a partner, managing director and global head of marketing and limited partner services for Advent International. He was previously a partner and managing director at The Carlyle Group in New York, according to his LinkedIn profile.
Brown began his career in private equity in Merrill Lynch in New York, one of the earliest placement agents at that time.
Brown could not be reached for comment by press time.
– Read the 2017 conversation between Brown and Pantheon's Kevin Albert here.