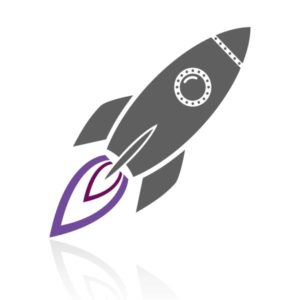 Financial engineering will ever be integral to the private equity model; it's called leveraged buyout for a reason. Still, the shift in general partners' focus towards creating value through operational improvement has been one of the most striking trends of the past 10 years.
Every one of the 25 largest private equity firms in the world has an operating group focused on supporting value creation in their portfolios, according to McKinsey.
These teams are also getting more hands on. In 2015, the consultancy found operating teams spent almost a third of their time "monitoring and reporting" company performance. In 2018 this dropped to 19 percent, with "driving measurable performance improvement" coming to represent more than 50 percent of time spent.
"Operating teams are much more integrated into the investment team even pre-acquisition, and in charge of the execution of the investment strategy as well as monitoring of the day-to-day operations at their portfolio companies," says Stewart Kohl, co-CEO of mid-market buy-and-build specialists The Riverside Company (137). "[This] as opposed to being brought in to address a certain issue on an episodic basis – often after the horse as left the barn."
Don't waste a good crisis
It's prescient that a key driver of this trend was the global financial crisis, when it became clear GPs would have to intervene, financially and operationally, to save businesses under stress.
With hindsight, it seems that not only did this intervention save companies but helped them thrive. McKinsey found that GPs with operating groups achieved internal rates of return roughly 500 basis points higher than those without on their 2009-13-vintage funds, a phenomenon unapparent in relation to other vintages.
A 2018 paper entitled Private Equity and Financial Fragility During the Crisis found sponsors' willingness to get stuck in not only helped companies survive but also allowed them to increase market share versus non-PE-backed peers.
Today is different in several ways. Though extensive investment means GPs are better resourced to help than a decade ago, the unpredictability of the virus makes it harder for GPs to provide strategic guidance to their businesses, the paper's co-author Josh Lerner, a Harvard University professor, tells Private Equity International.
The growth in operational resources has also been matched by an expansion in the number of deals that firms are doing, notes Daniel Winther, head of private equity and infrastructure at Skandia Asset Management, which has around €4 billion in PE assets and favours GPs with a focus on operational improvement.
"What I worry is that they have maxed out," he says. "When a crisis hits like this one, where every company is getting hurt, these resources will help but it might not be enough."
A Northern European pension fund manager says he takes comfort in how embedded operating partners are in their portfolio companies. They understand the business intimately and their compensation is closely aligned with that of management. Most were hired, however, during a decade-long bull run. They clearly understand growth but what about distress?
"We'll soon find out," he says.