Low entry multiples, high growth and an unconstrained exit environment mean small deals are becoming big business
Healthcare-focused funds gathered $14.5bn last year, with a larger average fund size helping to offset a drop in the number of vehicles closed.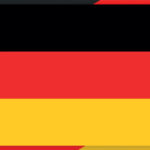 Even amid a wider dealflow drought, Germany's mid-market is thriving. This comes as a result of relatively low PE penetration, fragmented industries and a new generation of ambitious managers.
Nearly half of portfolio companies in impact funds exceed GPs' financial performance targets at exit, which is 'encouraging for a traditional investor who's thinking about investing in impact'.
A study by HEC Paris finds that PE-backed 'downturn deals' over a 25-year period had a success rate of 65%
As the PE investor base becomes increasingly global and diverse, GPs and LPs are harnessing data to mine more investment strategy and portfolio performance insights, says State Street's Jesse Cole.
In the face of macro headwinds, asset quality and price are more important than ever, says Pomona Capital chief executive Michael Granoff.
The private markets onboarding process must continue to evolve in order to support private wealth investors as they seek access to the asset class, say IDR's Tim Andrews and Mark Quigley.
Increasing portfolio diversity is just one approach GPs are taking to reverse last year's decrease in funding.