Home
Authors
Posts by Katrina Lau
Though closing below target, Fund II is likely to be considered something of a success story in China's challenging fundraising environment this year.
A challenging fundraising environment has begun to affect the fortunes of GPs on the road.
Delegates at the HKVCA's China Private Equity Summit on Tuesday heard that being an APAC or China-based investor was no longer necessarily a boon when accessing overseas investment opportunities.
LPs consider a vast number of metrics, including transparency, exposure and co-investment opportunities, before determining whether a fundraise was successful.
Structural changes including socioeconomic tailwinds and rising exit values are proving more consequential for private equity appetites than China's slowdown.
Asia-Pacific's contribution to fundraising last quarter fell below historical norms – with just $2.2bn raised, or 1.3% of the global total, according to PEI's downloadable Q1 data.
The Hong Kong-based multi-family office has capacity to make commitments in the high-single-digits and is growing increasingly bullish on European PE.
The firm is 'looking into' partial sales and continuation vehicles to generate more value among portfolio companies until the exit market is more robust, CEO Christian Sinding says on EQT's Q1 earnings call.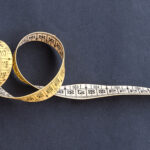 One extra step from GPs on the fundraising trail might prove a giant leap into Asia's growing private wealth market.
Asia's multi-family offices welcome greater exposure to PE in 2023, though caution and selectivity is the name of the game.