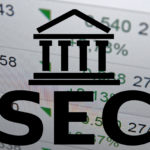 Group largely backs two proposed items in SEC rule, but with compromise on legal liability.
As some GPs attempt to codify the removal of LPAC review and consent for continuation vehicles, they will face a ream of objections among investors.
Some sponsors are in liquidity binds because they must wait longer to get carry.
The SEC's proposed private funds reforms are also 'influencing' the market, especially around prohibited activities and GP-led deals, says Paul, Weiss partner Marco Masotti.
Some sponsors are still able to drive aggressive terms in GP-led deals, though perhaps not for much longer.
Recent SEC proposals could upend practices that have been 'widely accepted for decades in the PE industry', says Morgan Lewis partner Jedd Wider.
Wealthy individuals must grapple with at least two setbacks compared with their institutional peers when considering adding private equity to their portfolios
LPs are focusing their attention on GP commitments and fund sizes, as well as more protections, in a heady fundraising environment.
Market conditions and employee expectations have led to a decline in reported happiness when it comes to remuneration, according to research from Benchmark Compensation.
From bad leaver clauses to provisions on launching successor funds, protections are in place for investors backing first-time funds, a panel has heard at Unigestion's emerging managers conference.