Home
Authors
Posts by Guest Writer
Average MOIC and annual revenue and EBITDA growth for US small- and mid-cap deals have outperformed those for businesses at the larger end of the spectrum, says Andrea Auerbach at Cambridge Associates
Amid ongoing headwinds, a renewed focus on growth strategies and capital investment provides an opening for private equity dollars and expertise, says the National Center for the Middle Market's Doug Farren
African dealflow has defied a global slump, but selecting investments in the right sectors and geographies remains imperative, says African Infrastructure Investment Managers' co-managing director Olusola Lawson.
Guy Hands, founder of Terra Firma, who stepped down from his post in July, shares lessons learned in his nearly 30 years of investing and warns of the decline of the dealmaker in favour of institutionalisation.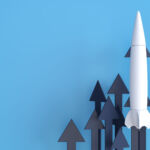 A focus on secondaries can deliver strong advantages for new open-end private equity funds, writes Nadim Vasanji, a managing director at Northleaf Capital Partners.
Sourcing directs and choosing from a vast sea of private markets opportunities are just some of the challenges facing APAC families, writes Hamza Ayub, executive director of multifamily office Farro Capital.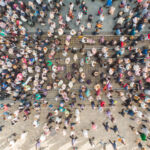 The pace in Europe for developing routes by which individual investors may access private markets has quickened, and incoming reforms may help accelerate this progress even further, write lawyers from Simpson Thacher & Bartlett.
Investors are increasingly scrutinising firms' attitudes towards tax as an indicator of their wider position on ESG matters.
Private funds must rely on fund administrators now more than ever as the outsourcing landscape becomes increasingly fraught, write RSM US's Christa Clark and Louis Crasto.
Interest in sports-focused growth funds is on the up, but there are certain mechanisms sponsors should consider to help mitigate the risks that minority stakes in this sector can present.