Just happened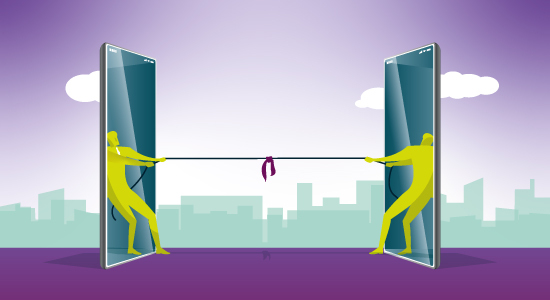 All change in secondaries
A trio of hires by Apollo Global Management serves as a timely reminder of the ongoing scrabble for secondaries talent within private equity. The firm yesterday hired three BlackRock managing directors to spearhead its PE secondaries business, according to affiliate title Secondaries Investor (registration required). The story emerged just hours after Bloomberg reported that BlackRock had fired the trio for hatching plans to leave the firm.
Steve Lessar, Konnin Tam and Veena Isaac led the team that raised $3 billion for BlackRock's debut secondaries fund, the successor of which had just come to market targeting $4 billion. It's not clear if the departures triggered a key person event; BlackRock declined to comment.
Apollo is one of several prominent recent new entrants on the secondaries buy-side, including Ares Management and Brookfield Asset Management, as GPs look to the strategy to build fee-earning assets under management. Experienced secondaries professionals are in increasingly high demand and can fetch commensurate compensation as a result.
Carlyle's healthcare booster
Carlyle Group is the latest firm to make an acquisition in the burgeoning life sciences space. The PE giant has acquired 100 percent of London-headquartered VC Abingworth in a bid to deepen its healthcare offering, per a statement. The pair will form Launch Therapeutics (Launch Tx), an operating company that will partner with biotech and biopharma companies to "eliminate inefficiencies in clinical development and accelerate the path to market". Anshul Thakral, a newly appointed operating executive at Carlyle and venture partner at Abingworth, who was formerly chief commercial officer at healthcare business PPD, will head up Launch Tx. Financial terms of the transaction were not disclosed. Abingworth has more than $2 billion in AUM, having raised $465 million against a $375 million target last year for its 13th fund.
Carlyle's move echoes EQT's acquisition of Amsterdam-based venture firm Life Sciences Partners in November. Biopharma and life sciences technologies are making big bucks of late: disclosed deal value in life sciences rocketed from $4.7 billion in 2020 to $39.1 billion in 2021, according to Bain & Co's latest global PE healthcare report.
Essentials
Norinchukin's impact
Japan's Norinchukin Bank has chosen Apollo Global Management for its debut impact commitment, affiliate title New Private Markets reports (registration required). The bank said earlier this month that it will commit up to ¥15 billion ($120 million; €110 million) this fiscal year as part of an effort to promote a sustainable global environment.
Apollo launched its first impact vehicle, Apollo Impact Mission Fund, last year with a $1.5 billion target (you can find more details on its plans for the strategy here). Plenty of other big-name firms are also in market with their first impact offerings this year, including Goldman Sachs and BlackRock.
Norinchukin is one of several Japanese LPs keen on impact, joining the likes of Development Bank of Japan, which detailed its impact appetite in a 2020 interview with Private Equity International, and Sumitomo Mitsui Trust Bank, which disclosed plans last month to deploy ¥500 billion into impact by 2030, per NPM.
Democratisation down under?
Australian fintech business FinClear has launched a platform for unlisted businesses to raise capital. FCX will initially function as a share registry for private companies to issue, manage and raise capital online, before rolling out a liquidity function for investors to trade unlisted company shares next year, per a statement. It sounds similar in design to Nasdaq Private Market, which acts as a direct secondaries platform for private companies with employee equity programmes, and a proposed offering from the London Stock Exchange Group that would allow privately held businesses to list and trade their shares on a periodic basis. Such platforms could help to catalyse the ongoing democratisation of PE by expanding access beyond institutions to HNW or even retail investors.
---
Today's letter was prepared by Alex Lynn with Rod James, Carmela Mendoza and Helen de Beer.