Just happened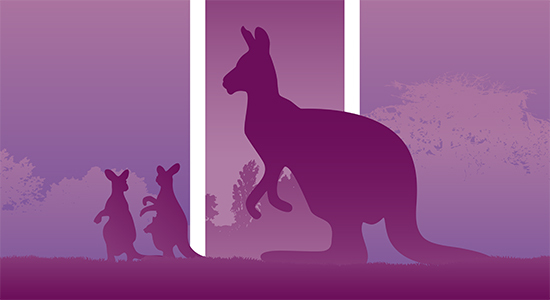 Giants Down Under
AustralianSuper, the country's largest pension, plans to double its private equity portfolio over the next two years. The A$260 billion ($181 billion; €172 billion) institution will deploy A$13 billion into the asset class globally over the period via a mix of fund commitments, co-investments and co-underwriting opportunities, per a statement made on Tuesday. Of this, A$9.5 billion will go towards the US, across sectors including healthcare, technology, industrials, consumer and financials. These efforts will take AusSuper's PE allocation to 7 percent by 2024, from 5 percent, and bring its total PE AUM to A$26 billion, from A$13 billion.
AusSuper's move coincides with the publication of Private Equity International's May deep dive, which interviews Stephen Whatmore, head of global private capital at Australia's state-backed investor QIC. Like AusSuper, QIC has a hefty appetite for PE relative to some of its peers Down Under, with an actual allocation as of June last year of roughly 8 percent.
Unlike some of his counterparts globally, Whatmore is something of a contrarian when it comes to PE fundraising. Rather than being alarmed by the sheer volume of capital flooding into PE's largest funds, and the subsequent impact on entry multiples and deployment timelines, he is one of the few urging them on. The full interview, which runs the gamut from continuation funds to co-underwriting to ESG reporting, is of course worth a read, with the bottom line being: QIC's portfolio largely comprises early-stage through to growth equity and mid-market buyouts, thus avoiding the overcapitalised large-cap space while, crucially, taking advantage of it.
"I wouldn't want to say that what we do is ever easy," Whatmore tells us. "But we actually quite like the fact that large-cap private equity is so capitalised and has a fair bit of pressure to deploy that capital, because it gives us another channel to sell into." Read the interview here.
Joining the crowd
Two French private markets heavyweights are combining to form a GP stakes business aimed at European alternatives managers. Dominique Gaillard (formerly of Ardian fame) and Laurent Bénard have formed Armen, which will buy minority positions in managers looking to fund the expansion of their platforms or manage succession, according to a Monday statement. Chief executive Bénard was previously global head of private debt mid-market and a managing director at Capza, where he'd been since 2004. Gaillard, who takes the position of chairman at Armen, was head of direct funds at Ardian and part of the executive team that spun it out of AXA Group in 2013.
It is as yet unclear how Armen intends to stand out in an increasingly crowded GP stakes market. One clue might be found in the firm's decision to obtain B-corp certification, which, as our colleagues at New Private Markets noted in December (registration required), is given to for-profit organisations that manage themselves to place social and environmental responsibility at the core of their operations, equally pursuing both "purpose and profit". Armen's mission, per the statement, will be to: "Contribute as a trusted partner towards a positive transformation of the private equity ecosystem and to steer management companies and their holdings towards a sustainable future in a responsible manner".
Even so, ESG advisory wouldn't be unique to Armen. GP stakes giant Blue Owl, for example, offers to guide partner firms in the design of ESG programmes, including carbon emissions tracking and impact product development, among others, per its website. And with Blue Owl alone expected to raise as much as $9 billion for its Fund V (and already thinking about Fund VI, according to last week's earnings call); abrdn's Bonaccord Partners reportedly seeking $1.25 billion for its sophomore fund; and Goldman's Petershill having raised $5 billion in January for its latest vehicle, there is already no shortage of capital available for GPs willing to part with their equity.
Essentials
Gensler's gift of time
The US Securities and Exchange Commission has reopened the window for public consultation on proposals which, if enacted, would impact the world of private funds. Market participants have an extra 30 days to comment on proposed rulemakings affecting private fund advisers, as well as on proposals related to the standardisation of climate-related disclosures to investors, and the governance of alternative trading systems, according to a statement.
"Commenters with diverse views have noted that they would benefit from additional time to review these three proposals, and I'm pleased that the public will have additional time to provide thoughtful feedback," said SEC chair Gary Gensler in the statement.
Responses to the proposals have so far been mixed. In a 77-page letter drafted by legal counsel Mayer Brown, industry body the Securities Industry and Financial Markets Association, concerns were raised that the proposed measures would "harm investors" by increasing the cost of accessing private funds and limiting their ability to invest in strong-performing funds. Some major LPs, however, have publicly endorsed the proposals.
---
Today's letter was prepared by Alex Lynn with Rod James.