Just happened
KKR calls covid-19 an 'inflection point'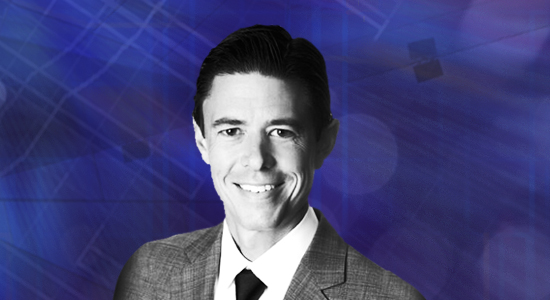 On KKR's Q1 earnings call on Wednesday, co-president and co-COO Scott Nuttall (pictured) said the firm is treating the crisis brought on by the coronavirus pandemic as a strategic "inflection point", which it has been preparing for over the last decade. "We expect to be able to use this crisis, as we did the last one, to evolve and grow our business aggressively through and coming out of this," he said. Nuttall added that the firm's balance sheet is a "critical strategic tool", and it's open to strategic acquisition opportunities, potentially in real assets or distribution.
We also learned:
KKR deployed roughly $8 billion in Q1 – $5 billion in credit and the remainder in equity
The firm's PE portfolio is down 12 percent for the quarter
It's "confident" in its previously laid-out three-year fundraising plan, but expects it will now take a few additional quarters to achieve.
The problem with China's New Economy
For the past decade, capital has flooded into China's New Economy, a loosely defined collection of sectors driven by its digital revolution and domestic consumption. Investors were – to some extent – well-rewarded, but its rampant growth had slowed even before the advent of covid-19. Return multiples from exited New Economy assets fell to a median of 2x from 2017 to 2019, compared with 4x for investments exited the previous three years. Investment activity also slowed dramatically last year, and anecdotes from the fundraising trail suggested the going was getting tougher.
What's the prognosis? The effect of the pandemic – applying downward pressure to valuations – may give PE investing in this area a shot in the arm. Clearly investing should become a less risky proposition. Fundraising may also get a boost; much of the strong performance of China-focused funds was unrealised. Ballooning valuations had left LPs more heavily exposed to these assets than planned and they slowed commitments accordingly. Decreasing NAVs may alleviate this pressure.
This market is the subject of a deep dive by Hong Kong-based senior reporter Alex Lynn. Watch out for the full article next week.
J Crew trap door
J Crew Group holds the dubious distinction of being the first retailer to file for bankruptcy protection since the pandemic struck. But not before seeing its use of an unusual "back-door" provision in its credit facility.
Deep breath: Robin Blumenthal of sister title Private Debt Investor in New York explains: "The 'back door' was used to transfer $250 million of intellectual property that served as collateral under the facility to an unrestricted subsidiary that wasn't bound by the facility's terms. The unrestricted subsidiary then incurred additional debt secured by a lien on the transferred IP, the proceeds of which were then used to negotiate the restructuring of $500 million of senior PIK notes issued by a holding company that was structurally subordinate to the credit facility.
"Needless to say, the lenders under the credit facility were not amused, and given that lenders in the current environment are likely to demand stronger documentation from here on out, the back-door provision likely will go the way of many retailers."
He said it
"We expect a noticeable increase of covenant resets and restructurings as soon as companies' Q2 figures are reported. For many businesses Q1 was still a good quarter, but in Q2 the effects of the coronavirus will be clearly visible."
Johannes Schmittat of German investment bank GCA Altium outlines the delayed impact of the pandemic.
Essentials
Performance visualised. Here we show Blackstone's private equity funds in the first of a special series of PEI's Performance Watch comparing Q1 2020 figures with those from the prior three months. Spoiler alert: while several recent vintages reported a decline in MOIC and net IRR during Q1, the firm's 2015-vintage Energy II was hardest hit.
Career pointers. Aspiring PE leaders can get some nuggets of career advice from some of our Future 40 rising stars. Our Future of Private Equity special report can be viewed in full here.
Dig deeper
Institution: West Virginia Investment Management Board
Headquarters: Charleston, United States
AUM: $19.89bn
Allocation to alternatives: 32.90%
Bitesize: $10m-$50m
West Virginia Investment Management Board confirmed $150 million-worth of private equity commitments across the first four months of 2020, a contact at the pension informed Private Equity International. The commitments comprise of $35 million to BVIP Fund X managed by BV Investment Partners, alongside another five funds managed by two firms. Franklin Park received $20 million commitments from the pension for its funds Venture Capital XIII and International X, with Thoma Bravo receiving a $30 million commitment for its flagship series XIV fund, $25 million for its Discover Fund III and $20 million for its Explore Fund.
For more information on WVIMB, as well as more than 5,900 other institutions, check out the PEI database.
---