They said it
"Volatility = Opportunity"
Thoma Bravo co-founder Orlando Bravo tweets about the possibility of capitalising on market conditions.
Just happened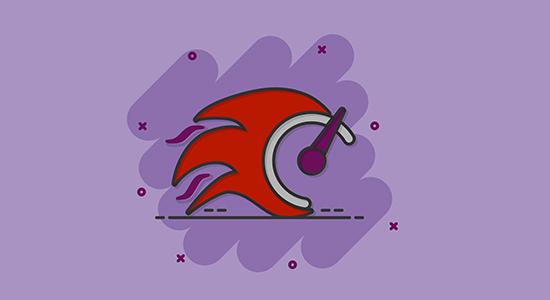 A short-term approach to a long-term game?
Private equity fundraising statistics are often a bellwether of where the balance of power sits between LP and GP; in more frugal times, investors are often able to call the shots, and vice versa. It is telling then that firms are collecting more money than ever before: fundraising set fresh records last year and is proceeding unabated this year, with rampant appetites for the asset class providing GPs more flexibility on the fundraising trail than some investors would like.
"The balance of power has still tipped towards the GP because of the flow of money that has come from, I would call them, non-traditional LPs, hedge funds, family offices, you name it," Serge Allaire, head of PE at the roughly $46 billion Cbus pension fund, told Side Letter recently. "So, in terms of negotiating terms [and] raising more money than they should, they could."
As many firms opt to capitalise on favourable conditions (the average fund size reached a $530 million peak last year), some investors are seeking out those who can demonstrate self-control. "There's a GP I'm doing due diligence on right now, they're increasing their fund size by 25 percent and they're very successful… [so] it's perfectly reasonable. They could have doubled the fund size and they would have filled it, but they know that if they do that it's basically betrayed the strategy that they are good at… it's a short-termism that is fraught with a lot of danger."
At a time when re-ups and mega-funds are leaving many LPs with allocation headaches, firms with more reserve might find their conservatism becomes something of a unique selling point on the fundraising trail.
Dispatches from Miami
Private Equity International's Rod James was at the 11th annual Fund Finance Association Symposium in Miami last week. What was long a niche corner of the lending market has blown up in the past few years, creating a palpable sense of optimism among the 900 people in attendance. Event veterans noted the largest ever contingent of GPs and LPs, with Ares, TPG, Blackstone, BlackRock and Franklin Templeton among those in attendance. Here are some key takeaways from the side lines:
NAV-based lending was the topic on everyone's lips, with several lenders expressing an intention to move beyond their core subscription line business. Increasingly, these loans are being used by GPs to juice IRRs before fundraising and to create distributions for LPs that want to see returns before committing to a follow-up fund, said one lender.
Insurers, with their big balance sheets and long horizons, could become significant lenders in the fund finance market. MassMutual, for its part, has hired Investec veteran Matt Hansford to spearhead a new NAV lending business, affiliate title Private Funds CFO reported (registration required).
Another insurance professional said their firm had delivered asset-backed rescue financing to one of its GPs in under a week, belying the insurance industry's reputation for slowness.
Secondaries participants are embracing leverage anew. Firms are increasingly back-levering their commitments to continuation funds, while the number of family offices and individuals looking to obtain financing using their portfolios as collateral has also grown, one lawyer noted. There was also talk of one sponsor using a NAV-backed facility for the sole purpose of buying stakes in its own funds.
Essentials
Speaking PE's language
University of Oxford professor and vociferous PE critic Ludovic Phalippou reckons he's found a means to capture the asset class's upside without the illiquidity. In a new paper, Phalippou makes the case for thematic investing using language processing to identify companies for a custom liquid index. The process means any company around the globe can be given a score based on the frequency of news articles containing their name and "PE-related terms". That score is combined with a company's liquidity rating to produce an index of those whose underlying businesses are PE-related. The index was found to be highly correlated to, and boast a similar performance to, the PE fund market index. While this has an immediate application as a liquid vehicle in a chronically illiquid market, Phalippou argues the concept extends to any thematic investing category, even beyond PE.
PE to the people
French state investment bank Bpifrance has made its latest PE retail offering even more accessible. Bpifrance Entreprises 2 has a minimum buy-in of €3,000, €2,000 less than its predecessor, which was launched in 2020, per a French-language statement. BE2, which is seeking to raise €100 million, will own a portfolio of 126 French PE funds that Bpifrance backed between 2010 to 2016, representing more than 1,500 unlisted domestic businesses. The vehicle will target an annual net return of between 5 and 7 percent, with a potential distribution from the first year. You can read more about how the innovative retail offerings were first constructed on affiliate title Secondaries Investor (registration required).
Dig deeper
LP meetings. It's Monday, so here are some LP meetings to watch out for this week.
22 February
23 February
24 February
25 February
---
Today's letter was prepared by Alex Lynn with Rod James, Carmela Mendoza and Michael Baruch.