They said it
"I think the level of regulatory scrutiny of our space is probably a positive for larger players that are more institutional… the barriers to entry in our space have gone up. And that's good for incumbent players"
Speaking on a Tuesday earnings call, KKR co-chief executive Scott Nuttall said the firm was unfazed by regulatory initiatives intended to make PE more transparent, affiliate title Buyouts reports (registration required)
Just happened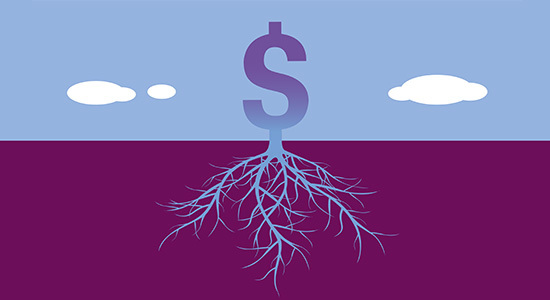 A SMA-rt idea?
For many sizeable asset managers, separately managed accounts are gobbling up a larger proportion of new commitments. Case in point: institutional SMAs accounted for 62 percent of the growth in Partners Group's assets under management in 2021, equivalent to $8.9 billion. These impressive figures suggest the full potential of SMAs is yet to be fully explored. That's the view of one CIO at a European institution with more than €300 billion of AUM, who told Side Letter recently that the best use of these structures could be in executing impact investments.
"What is purpose for me might not be purpose for you," the executive said. "Investment managers should not instruct clients on how to invest; the clients should tell them what is their purpose and [the manager] should figure out the risk-return. It is better than putting everyone in the same fund and saying 'we all agree climate is important'."
These impact-focused accounts could contain any mix of primary, secondary and direct investments, as well as some combination of listed equities and bonds for investors that might need to access their money. In addition to an impact goal, the investor will state a financial target, which could be anything from a certain percentage per year, to a certain multiple by a future date, or even just keeping volatility to a minimum.
"That could be a huge success, to regularly check customers' preferences, as Amazon does every day when we go online," the CIO added. "We are seeing that change on the listed side and it will change on the private."
Is the fee-ling mutual?
Does an individual investor stand to make the same returns from investing in PE that an institutional investor does? In theory, yes, but in practice, not necessarily. That's the conclusion we reached in our latest Deep Dive, looking at the private wealth opportunity.
A wealthy individual typically pays an extra layer of fees to their investment adviser, in addition to any fees charged by the underlying private equity fund. Add to that the possibility an individual may prefer to lower their risk via the diversification of a fund of funds (which adds yet another layer of fees), and the fact that institutional investors can often benefit from discounted management fees, and investing in PE for individual investors starts to look a lot less attractive. Ultimately, though, all investors should focus on net returns, as Commonfund president and chief executive Peter Burns tells us. "Are we able to still add value over the public markets? That's what you should be focused on," he says.
Growing pains
Singapore's GIC, the world's third-most active PE investor according to PEI's Global Investor 100, is set to become even more colossal thanks to a rule change last month that will allow it to take on an additional $137 billion in reserves. The roughly $744 billion institution is aware its scale will bring myriad challenges in the near-term, including delivering strong returns in an inflationary environment, chief executive Lim Chow Kiat told Bloomberg this week. To prepare for a low-returns future, GIC has cut its bonds exposure, to the benefit of PE (which now comprises about 15 percent of the portfolio), real estate and emerging markets equities. It's also doubling down on mega-trends such as sustainability and the transition towards a low-carbon economy.
With this push into alternatives comes the additional challenges of staffing and brand awareness, with the institution aware that it's not a household name outside of finance circles. These are hardly unique to GIC – any institution hoping to build and run a successful PE programme at scale will have to overcome similar obstacles. How the organisation addresses them may well serve as a roadmap for those attempting to do the same.
Essentials
TowerBrook's succession
TowerBrook Capital Partners, the US and Europe-focused buyout firm, has named two new co-chief executives, according to a letter to LPs seen by PEI. As part of a succession event, founders Neal Moszkowski and Ramez Sousou will transition to co-chairs of the firm and its investment committee, with managing directors Jonathan Bilzin in New York and Karim Saddi in London replacing them as joint CEOs.
The firm will continue to be run as a partnership by its management committee, which will take decisions as a supermajority of its members. As of December, the firm had raised $18.7 billion across five PE funds, two structured opportunities funds and a debut impact vehicle, among others, per its latest responsible investment report.
---