Home
Authors
Posts by Alex Lynn
Private real estate giant Gaw Capital is among those offering investors the ability to eschew China exposure in its latest flagship fund.
EQT has become the latest alternatives giant to court the private wealth channel with a suite of semi-liquid products.
Speaking at the HKVCA's annual forum, Colin Sau, managing partner of TR Capital, said the firm is increasing its focus on China in 2023 after a slowdown in recent years.
Zombie funds, LP substitutions and a dealmaking rebound could be on the cards for the Asia-Pacific private equity markets this year.
LPs had a massive number of private equity funds to consider over the past year – an ongoing dynamic that has caused headaches for those grappling with the denominator effect.
While LP behaviour was heavily influenced by allocation limits this year, there are reasons for GPs to remain optimistic heading into 2023.
Investing in talent and tech will be high on the list of priorities for GPs hoping to weather the coming economic storm.
GPs are leaving funds in market for longer as public market volatility disrupts investors' annual commitment pacing.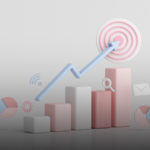 Fund sizes, LP communications and investor appetite for particular structures are all markedly different from the heady days of pre-crisis fundraising.
The former head of alternative investments at healthcare provider Kaiser Permanente will have his work cut out for him at the US's largest public pension.