This article is sponsored by SAP.
How is business performance influenced by an innovation culture within an organisation?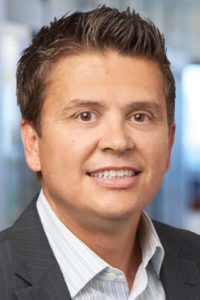 When executing a portfolio company's digital transformation, you need to focus on three elements: people, process and a tool. This approach can help an organisation achieve its top-line, bottom-line and green business performance goals.
The process part is driven through the expertise of advisory firms. The tool is the technology that is being leveraged as a foundational element for growth. That leaves people – the most critical resource.
It is people who will drive results. People from diverse backgrounds and cultures are the key components of the puzzle when it comes to executing the vision, while allowing for a platform of innovation and new routes to market.
How can a private equity operating partner derive maximum benefit from working with talented people across companies?
With the principle in mind that people are the most critical resource, we set out in 2020 to develop a force multiplier approach. We built a consortium of talented individuals across advisory firms and the SAP ecosystem for the benefit of private equity operating partners.
The SAP North America mid-market strategic initiatives team has grown seven-fold in 2022, with a combined network of more than 1,000 people across 56 organisations working to serve private equity firms. Across this combined network, we are driving digital transformation in one voice informed by diverse backgrounds and cultures.
The operating partner has to advise leaders across their portfolio companies to find ways to increase valuations by decreasing inefficiencies, and we offer them a concierge service, customised for them, to obtain these critical resources across the value network for growth.
What can mid-market organisations do to overcome the challenges they are facing and develop new routes to market?
We are a software company, solving business problems through technology. We are asked every day about resources and industry best practices. Meanwhile, the advisory firms are speaking to financial transformation or supply chain challenges. There is always a technology solution that underpins the way forward to overcome those challenges.
Mid-market organisations need to interlock their sales, marketing, product and services departments internally, as well as develop an ecosystem of execution and influence to drive top-line revenue and the exponential opportunity of each component part.
Eighty percent of SAP's customers are in the mid-market. We have sought to develop that culture of innovation, trust and execution by asking our consortium to come together to drive a force multiplier approach and provide consistent value across the mid-market.
How important is a network of trust for PE firms and advisory organisations?
Relationship capital is at the core of what we do. That is developed by caring about people, their backgrounds, as well as their personal and business initiatives.
In business, you need to be empathetic. That requires the ability to understand not only the needs of an organisation, but also the needs of its people. If the customer is the centre of every conversation, then an organisation's people drive the success of its customers. Empathy thereby elevates interactions with customers from being purely transactional to forging relationships, and that establishes trust.
Building a network of trusted people is vital to growth. It is not about the next deal, but about being the person that the private equity operating partner can trust to achieve their initiatives at scale and create real business impact.
What will the future of work mean for disruption and innovation?

Performance is measured by outputs; not what hours people work. The SAP mid-market strategic initiatives team operates in flex hours throughout the year. For example, we are considerate of people's work/life balance by limiting communication from 9am to 5pm and being mindful of time zones. I used to reply to emails at all hours of the day, thus creating a domino effect of others replying throughout the night.

The future of work is about empowering employees to balance where, when and how they work best to provide business outcomes. This approach encourages in-person and virtual interaction to achieve a combined goal.
There needs to be this culture of always being curious, respecting people, listening to organisations' pain points and finding ways to make things better.
Nick Maglaris is vice-president of the Midmarket Strategic Initiatives team at SAP America