Ancillary services
Ancillary services refer to a wide variety of healthcare provision that supports the work of primary physicians. Typically, it is broken down into three categories: diagnostic services; therapeutic services and custodial services – usually, but not exclusively, provided in an outpatient setting. The breadth of the sector, therefore, covers everything from laboratory testing to physiotherapy and hospice care.
The diagnostic services space, in particular, has been red hot throughout the pandemic, due to the sheer scale of covid testing that has taken place. The question, according to Tom Allen, managing director at Advent International, is working out where that high volume will normalise.
"Diagnostics have experienced a covid bump, certainly, and it is hard to gauge what the new normal will be. When we look at the sector, we target business-specific transformation opportunities that will benefit from thematics that will continue regardless of the pandemic: companies that focus on transitioning services into an outpatient setting, for example, businesses that help people self-manage conditions at home."
While diagnostics services experienced a covid surge, social distancing measures prevented all but the most urgent in-person therapeutic provision. This had a detrimental impact on some areas of ancillary care in the short term, but a shift from hospital-based treatment to outpatient treatment will ultimately benefit the sector.
"As hospitals became increasingly saturated and waiting times for those with non-threatening illnesses rose, we saw an acceleration of the shift from inpatient care to specialised outpatient care," says Jan Pomoell, investment advisory professional and co-head of the health team at Triton Partners.
David Porter, founding partner of specialist healthcare investor Apposite Capital, agrees that covid may create ancillary services opportunities in the longer term, as health services deal with the realisation that more investment is required in critical care.
Mental health is one area of the ancillary services spectrum where technology is poised to play an increasingly critical role going forward, according to Glenn Mincey, national practice leader of private equity at KPMG.
"There is a huge amount of innovation and change taking place in the ancillary care space, not least in the area of digital and tele-care," adds Kristin Pothier, global healthcare and life sciences strategy leader at KPMG. "That change has been accelerated by covid but now it is here to stay."
Biotech
While the covid pandemic has thrust a spotlight on the world's biotech capabilities, for companies developing innovative new drugs or devices for non-covid illnesses, there has been a significant negative effect, with trials delayed for up to a year. This has directly affected cash runways and the ability to deliver clinical results on time.

However, Antoine Papiernik, managing partner at Sofinnova Partners, says there have also been positives. "There is an increased understanding that innovation is what is needed to solve major health issues," he explains.
"In many ways, Moderna and BioNTech have surpassed some companies that were more secure, with platforms that turned out to be less adapted to tackling a new disease. Innovation and investing in healthcare innovation have become important and the perception of the risk involved has changed."
Vincent Guillaumot, partner at healthcare specialist investor ArchiMed, agrees that covid has emphasised biotech's status as a critical industry. "Making sure we can easily and flawlessly produce pure, high-quality materials for viral vaccines on a massive scale will be key to protecting the world from future pandemics," he says.
Ling Yang, managing director at Carlyle, believes that emerging markets continue to represent a major opportunity.
"We believe that China biotech is at the beginning of a multi-decade boom, due to an under-penetration of biotech drugs in China and the government's significant investment into R&D as it looks to close the innovation gap with global markets," she says, citing Carlyle's investments in biopharma company Salubris in 2020 and oncology biotech company Abbisko Therapeutics, this year.
But the rapid commercialisation of precision medicine is perhaps the most exciting evolution currently taking place within biotech.
"That represents a significant opportunity for the development of high impact medicines for patients and, simultaneously, the opportunity to generate substantial returns for investors," says Houman Ashrafian, managing partner at SV Health Investors.
"Developed for specific populations and based on a precise understanding of the underlying mechanisms, precision medicines have the potential to deliver significant clinical benefits to previously life-changing diseases, as well as industry benefit in the form of improved trial success rates, and a more rapid demonstration of clinical efficacy."
Covid
C is for covid-19, but it could just as easily have been for competition. "We have seen a significant increase in competition for assets throughout the pandemic," says Ben Long, partner at Inflexion Partners.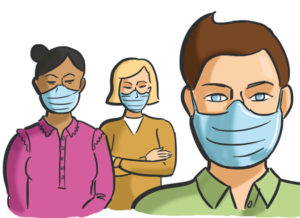 "Fortunately, the sector is huge, representing 14 or 15 percent of GDP, and private equity is currently just a small proportion of that, equating to 8 percent of transactions completed in Western Europe. But, particularly for high-profile businesses, often those that are already private equity-owned, the competition is really intense right now."
Apposite Capital founding partner David Porter agrees: "Healthcare tends to fare better in a crisis than other sectors. The fundamental problems of age, obesity and dementia, for example, carry on irrespective of the economic climate, and in fact in some cases get worse."
Of course, covid has not unilaterally led to an increase in demand for all areas of healthcare. "Cough and cold medications are still experiencing depressed volumes, elective surgery volumes are also down, which flows through to service and product providers," says Advent managing director Tom Allen. "That means a huge amount of data analysis needs to go into due diligence if you are to accurately predict performance."
Apax Partner healthcare partner Arthur Brothag adds: "There has been a rotation from investment in healthcare services into healthcare products, as patients have been unable to receive certain treatments. Prices have been driven up most in areas like pharmaceuticals."
Digitisation
Covid has dramatically accelerated the digitisation of every aspect of our daily lives and healthcare is no exception.
"With social distancing measures in place throughout many areas of the world, the efficient management of patient flow via the use of digital solutions has become more important than ever," says Jan Pomoell, co-head of Triton's health team.
"Certain medical tests can now be carried out virtually and treatments can be put in place at an earlier stage, thus increasing quality of life whilst maximising cost efficiency," Pomoell adds.
Vincent Guillaumot, partner at ArchiMed, says that the most promising areas of digitisation in healthcare include remote monitoring and testing; tracking the development of symptoms; evaluating the effectiveness of commercialised treatments and following and evaluating clinical trials. An ArchiMed portfolio company, Vita Health, for example, has used digitisation to create virtual reality tools to treat jab phobia, chatbots to improve triage of people in need of psychological support, as well as remote coaching for people with mental health issues.
"We're going through a time of rapid change around what it means to be a technology-enabled or digitally native healthcare business – from the way companies use technology to deliver care to the use of data and predictive analytics," says Karthic Jayaraman, partner at TPG Capital. "Looking ahead, it's our view that value will accrue not in one platform or channel, but in the full network."
Eldercare
With an ageing global population and universal pressure on public spending, the opportunity for private equity investment into care for the elderly has long been evident on both sides of the Atlantic.
Whether focused on stationary support to older people via care homes or ambulatory services that allow people to stay in their own homes, investors can benefit from growing demand and add value by enhancing the sophistication of offerings, building scale and expanding their suite of services.
In North America, Apax partner and co-head of the healthcare team Andy Cavanna sees eldercare migrating to lower-cost centres and into the home. "In the US, a lot of end of life care has historically been in nursing or care homes that generally few patients choose to live in and that are quite expensive," he says.
In 2020, Apax invested in InnovAge, which has a mission to allow frail seniors to age independently in their own homes for as long as possible. Apax took the company public in March this year. "There's a clear trend that people want to stay in their own homes, and this programme from InnovAge is cheaper for the public payors, creating a win-win," says Cavanna.
He sees three ways to grow the business, saying the existing centres are underserving their local markets, there is an opportunity to open new sites and there are M&A possibilities. "There are quite a few programmes that operate this model, but they are largely owned by non-for-profits that haven't invested in them, so InnovAge has done a number of acquisitions to expand that way."
One Equity Partners invested in Simplura Health Group, another provider of home care services, in 2016 and sold it to Providence Service Corporation in 2020, having executed eight add-on acquisitions and growing the business to 57 locations across seven states.
Greg Belinfanti, senior managing director, says: "Valuations in the home care sector have expanded and seller expectations have expanded: we bought Simplura for approximately seven times EBITDA and sold it for closer to 12 times. The challenge now is finding assets at attractive valuations."
In the care homes sector in Europe, private equity firm Capvis counts Tertianum, the leading elderly care home provider in Switzerland, among its investments. Boris Zoller, managing partner at Capvis, says there are opportunities to gain efficiencies through digital investment.
"The larger platforms are well advanced in digitising the whole care process from maintaining health records to interaction with relatives," he says.