As June's Pride Month draws to a close, Private Equity International looks at the work being done by the private equity industry to recruit, retain and support lesbian, gay, bisexual and transgender professionals.
The data gap at PE firms, which have been making an active effort to become more inclusive, is still evident today in HR policies and workspaces. In reporting for this story, PEI did not find any research focused on LGBT+ professionals in the industry.
We spoke to Marshall Sprung, Brandon Donnenfeld and Antony Esposito, who are respectively co-leading Blackstone, KKR and Partners Group's LGBT+ networks, as well as Nicholas Klimchuk, co-head of Out Investors, a global network of LGBT+ investment professionals. We talk about Pride Month and their firms' initiatives, the challenges that persist for LGBT+ talent in finance, and what the PE industry could do better to make it more inclusive and engage a new generation of investment professionals.
Why is Pride Month important to your firm?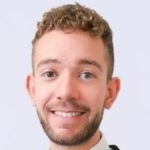 Antony Esposito: With Pride Month, it's important to realise that the LGBT+ community is not asking for the world –  we just want acceptance and equal rights.
I realise there are certain countries and regions in the world, where there are LGBT+ children going up in an environment which isn't welcoming. I was fortunate enough to have that with my family and my support network.  That is why Pride is here and why I personally think it's important to raise awareness and try to progress the movement globally.
Brandon Donnenfeld: Pride is an opportunity for all of us to take stock of how far we have come over the past few decades since the Stonewall Riots – but also to recognise how far we still have to go. For KKR, it's an opportunity for us to come together to learn about our LGBT+ colleagues' experiences and to engage in discussions around how we can all be better allies – both for the LGBTQ community and for the broad spectrum of diversity. We have a saying at KKR which is "people do business with people they like and trust" – implicit within that is that we care about creating an environment where we not only welcome but embrace our people's differences. Those differences make us better investors and better decision makers on behalf of all our various stakeholders. They also enable us to recruit the best talent and retain them.
Pride Month allows us to remind all of our employees around the world that their true identities are not just tolerated but celebrated and that our people can – and should – bring their whole, authentic selves to work.
Why was the LGBT network in your firm set up and what initiatives have been done thus far?
Donnenfeld: We can think about our progress in this area in four ways. One is our global LGBT+ employee affinity network where LGBT+ employees and allies serve as ambassadors in our various offices around the world. Second is all of the HR-related offerings, working to ensure our benefits and policies are gender neutral and create the same opportunities for our LGBT+ employees and their families as they do for our straight counterparts.
Third is meaningful partnerships with thought leaders like Reaching Out MBA, Out Investors, Out on the Street, Out for Undergrad and so on, which are also embedded in the best practice advice we provide our portfolio companies. And lastly, it's everything else we do, such as – our Pride Month events where we discuss a number of LGBT+ related topics – international human rights, trans rights – or the "LGBT+ Ally" lucites we created so colleagues can show their support across the firm.
Esposito: There has been a casual LGBT+ network for a few years now at the firm. It was more recently in 2020 that we got the formal and organised support and the extra resources – both from a time perspective and financial perspective – from Partners Group.
The LGBT+ network has really taken off. From a handful of people when we started, we have grown to about 30 globally with initiatives led by the London, Denver and Manila offices. We've got the backing of Partners Group, they've given us a budget and we've signed up some external advisors to help us set up and formalise the network.
Some corporate goals include reviewing the HR policies we have and using gender neutral language, for example. As investors, we're also very conscious that we hold that power to influence corporate boards, where diversity may be lacking currently. And much of it is about keeping that messaging and storytelling going, as well as encouraging more people to join the network and lead their own initiatives.
During Pride Month, we invited external speakers to talk about the history of Pride and how the movement has progressed and evolved in the UK. We have equivalent sessions in Manila and have invited a trans woman to talk about what it means to be trans in Asia. In Denver, they started an initiative to support LGBT+-owned businesses in the area. This is US-based at the moment and we're seeing how we can extend that in other offices.
Allyship is also an important part of the network. All our networks in Partners Group – women, Black, parents, LGBT+ – are open to everybody.
Nicholas Klimchuk: Out Investors was founded about two years ago with the goal of making the direct investing industry more welcoming for LGBT+ talent. We also aim to raise the profile of LGBT+ investors so that the next generation of aspiring investors from this community can feel comfortable and excited to think about this as a career path where they can succeed.
We connect LGBT+ investment professionals globally, host networking and speaker events, run mentorship programmes, share best practices and learn what other firms are doing to make their firms more inclusive for LGBT+ talent.
Out Investors is volunteer run. We don't ask for dues from our member firms. Instead we ask each firm to commit to hosting one event in the network globally every two to three years. In return, our partners get access to the network and its events, as well as best practices when starting their own employee resource groups and our other programmes.
We've done launch events in Toronto, New York and London, which included senior leaders of institutions including Canada Pension Plan Investment Board, EQT and Apax Partners, among others. Mentorship is also a big focus for us this year. Because investment firms usually only have a handful of LGBT+ investors, it's hard to effectively run mentorship programmes. With the Out Investor network's reach we can more easily match junior and senior professionals across the industry and have paired over 75 mentor-mentees so far.
Marshall Sprung: The main focus of OUT Blackstone is to create a supportive space for LGBT+ employees at the firm and their allies, so people who are looking to join Blackstone or those already here recognise that they can be their authentic selves at work.
We raise awareness and visibility in a variety of ways, including social events, lunch and learns with organisations that serve the LGBT+ community – an example is The Trevor Project, the leading national organisation providing crisis intervention and suicide prevention services for LGBT+ youth.  We've also had lunch and learns with other similar organisations to try to learn more about them and have the opportunity to volunteer or support them financially. We host fireside chats with high profile members of the LGBT+ community across different sectors like media, politics, finance, entertainment and sports, to hear about their personal and professional experiences as LGBT+ people, which resonates a lot with our own community here at Blackstone. We're also continuing to reach out to the LGBT+ community as part of our standard recruiting process on campuses to make sure we're recruiting and retaining the best LGBT+ talent that we can.
What are the challenges LGBT+ professionals continue to face in the PE industry?
Donnenfeld: I'm sure every LGBT+ professional in the financial services industry will have an example of challenges they have faced in coming out in the workplace and more broadly. It can range from having to "cover" in situations where you feel unsafe coming out; being told to "tone down" your authentic personality for fear of being "too gay"; not feeling supported or understood by a colleague; or worried more broadly about the world we live in and the reality that identifying as LGBT+ isn't even legal in many parts of the world. I have always found that my LGBT+ colleagues and friends have been instrumental in making me who I am today – and I want to make sure that at KKR and in the broader industry, we're intent and focused on bringing our LGBT+ talent together, sharing best practices, and providing mentorship to each other, our allies and the next generation of leaders.
Esposito: The issues the LGBT+ community faces are not too dissimilar from someone who is non-white or is non-male. The PE industry remains male and Caucasian-dominated. With the younger generation rising through the ranks, we have more women in senior roles, more Black people in senior roles as well as LGBT+ people. With LGBT+ professionals, however, that characteristic is more hidden.
I'd say it's the microaggressions – behaviours that subtly or indirectly communicate a derogatory or otherwise hostile message to the recipient – that can make those on the receiving end feel socially uneasy and uncomfortable. Some of these discriminatory errors can include assuming what gender somebody's partner is as well as stereotyping.
Klimchuk: There's been a lot of progress. When I started in the industry, there weren't many firms highlighting their openness to LGBT+ diversity. Now there is a lot of focus on it, and on inclusion more broadly. But there's a long tail of firms (both big and small) that aren't as far along or focused on these issues. And in the absence of any signal of support, LGBT+ individuals coming into the workforce are less likely to feel comfortable bringing their full selves to work or choosing this industry at all.
That's why one of the biggest areas of opportunity is still in cultivating allyship. Helping educate other investment professionals about how they can be visible and vocal allies so that diverse talent can feel welcome and supported. Things as small as using inclusive language or putting up a pride flag can go a long way.
The other challenge is around representation more broadly. LGBT+ talent and diverse individuals often self-select out of these career paths at a very young age because they don't see themselves in finance traditionally. They see the look of Wall Street (or its depiction in the media) and it's not reflective of them. We're hopeful the Out Investors network can change that by demonstrating that things are changing and people like them can succeed.
Sprung: I think encouraging openness for LGBT+ employees is a challenge that's faced across corporate America. For LGBT+ professionals who are honest and open about who they are, they might think: 'Is that going to cause me to have fewer opportunities? Is it going to limit my path to promotion?' And this struggle is one of the things that frustrates me even now in 2021, much less in 1996 when I was dealing with it.
This dynamic is very motivating to us. I don't want anyone here in any part of the firm, whether it be an investment professional or our corporate group, saying 'I can't be my whole self because if I reveal that that's going to hold me back.'
What can the PE industry do better to attract, retain and support LGBT+ talent?
Donnenfeld: My advice to the broader financial services industry, and really to every industry, as they work on being more inclusive to the LGBT+ community would be: 1) Make sure managers understand how to manage LGBT+ talent – and not to assume everyone is straight unless told otherwise. 2) Recruit LGBTQ+ individuals and give them the necessary internal and external support to be successful. 3) Create a culture that fosters diversity and inclusion. It's one thing to say it – but it's another thing to do it.
Esposito: As an industry, actions should match the talk in inclusion. Join the network, attend our talks. The more allies we have, the more vocal we can be. If we have 10 more allies, 20 more firms signposting on their websites, more senior PE executives talking in conferences on these topics – it would potentially just become the norm. And this would prepare us for the next-gen talent we can bring into the industry.
Sprung: It all starts at the top – it's having your senior leadership really endorse and speak genuinely about the need for LGBT+ folks to feel comfortable, safe and supported. At Blackstone, someone like Jon Gray, who's mentioning Pride activities in our Monday morning meetings and showing pictures of our events, sends a powerful signal that from the very top of the house, this network is valued, and its mission is important and people should be encouraged to be themselves.
It's also very important for firms to leverage each other's initiatives and events. It only helps heighten the message more broadly. We talk to other firms; we share our calendars and invite each other to Pride events. There's more power in numbers and spreading the message about LGBT+ equality in the private equity industry.
Brandon Donnenfeld is a director at KKR and co-leads the firm's global LGBT+ employee affinity network.
Antony Esposito is head UK DC client solutions and UK consultant relations at Partners Group. Esposito is a member of the firm's diversity & inclusion committee and leads the LGBT+ Network.
Nicholas Klimchuk is co-head of Out Investors, an organisation founded in 2019 with the mission to make the direct investing industry more welcoming for LGBT+ individuals. Klimchuk is a principal at CPP Investments.
Marshall Sprung is global head of compliance at Blackstone and co-head of the OUT Blackstone diversity group.