At a conference in Paris on Tuesday, ICG's global head of ESG and sustainability Elsa Palanza linked anti-ESG sentiment in certain US states to a 'language problem' in the sustainability industry.
One in five investors wants to see more private equity transition products – hopefully the industry will answer this call.
The state-backed investor is doubling down on GP due diligence as fundraising timelines lengthen, its CIO for private and strategic investments tells PEI.
This is the regulator's third greenwashing-related lawsuit in the space of six months, following its crackdown on misleading ESG claims this year.
Cultural change, patience and ambition are needed for private equity firms to move ahead in tracking portfolio-level gender diversity.
Providing inclusive and equal opportunities is closely tied to wider social and sustainability issues, all of which hinge on changing behaviours, says Ardian's head of sustainability, Candice Brenet.
EY's Bridget Walsh explains how GPs are refining their value-creation strategies and repositioning themselves towards emerging opportunities in a dislocated market.
Investors are increasingly scrutinising firms' attitudes towards tax as an indicator of their wider position on ESG matters.
Private equity has been the target of increasing regulatory scrutiny in recent years.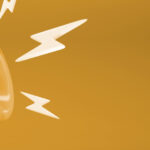 A raft of regulatory changes coming down the line means fund managers are needing to rely on third-party providers more than ever.