This article is sponsored by RSM
What progress has been made in private equity's approach to environmental, social and governance issues in recent years?
There has been a growing interest in private equity being able to demonstrate that they can do good in the world and not just generate financial returns. There is also some evidence from the programmes that exist, particularly in the larger private equity funds, that a commitment to ESG can drive even bigger financial returns than might otherwise have been achieved.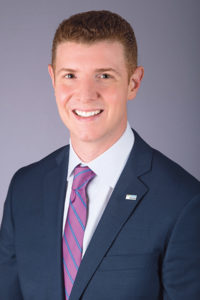 The risk element to this is now something that is going to be of special interest to private equity firms. Covid-19 is just an example of one of the business risks that companies need to prepare for even if they don't necessarily know what those risks are.
Before the crisis, our clients were increasingly talking about climate change, social inequality and issues such as water shortages. But where a firm's interest lies depends very much on the type of industry that the firm is investing in. While this is key for firms of all sizes and strategies, we find firms that are larger generally have more infrastructure to get organised, more resources to prepare deliverables, and they also probably have more of a community blueprint so there is a higher expectation of them.
In the middle market, the approach is more mixed. Those groups don't always have the same people resource, or even the financial resource, to drive these changes. This means that, although they recognise that ESG is a strategic priority, very few of them have organised fully. Our recent Middle Market Business Index survey shows that only 39 percent of middle market executives reported being familiar enough with ESG issues to evaluate the performance of their organisations. There is now a growing interest in data-driven insights to prove that a company's behaviours are, in fact, driving different risk and financial outcomes.
However, when compared with listed funds or hedge funds, there still seems to be a slightly lighter ESG blueprint for private equity. Because these funds are private, they may not always view their level of fiduciary ESG responsibility to be as great as perhaps some of the larger funds or those that are public.
How could covid-19 impact the industry's commitment to ESG moving forward?
Over the next three to six months, most businesses are going to be focused on sustaining their operations – keeping the lights on and keeping people employed. I don't believe they are going to be focused on devoting either their people resource or their financial resource to ESG today. But in the back of people's minds, this is something that they know will be a strategic priority once the dust settles.
The impact of the virus is going to be significant in the long term. The volatility that we have seen in financial markets recently, and the ensuing concern among investors, is going to drive a growing trend for investors to grill their funds on their business practices. So, in the long term, ESG is going to move up the agenda.
In the short term, it's going to be more difficult to predict. Right now, the spotlight is very much on disaster preparedness, continuity planning, employee treatment and so on. Those things were ancillary to ESG before the coronavirus outbreak, but investors are going to be much more focused on those going forward. There have been some high-profile CEOs and companies that have made headlines for the way in which they are taking responsibility for the care of their employees and contributing in different ways to the relief effort. However, there will be a lot of companies that will suffer through the financial hardship that's occurring.
Private equity has a lot of dry powder available and, in many cases, investments that funds had in the pipeline have either been delayed or abandoned. When travel restrictions ease and people begin to return to their offices, I expect to see a major pop in private equity and investors asking a lot more questions about how companies have behaved throughout the crisis.
What issues do GPs face when trying to address ESG concerns in a way that satisfies investors?
Private equity managers are really grappling with this idea of drawing the line between doing good versus driving financial returns. I've been in the company of GPs before who have said they view their highest priority as making money for investors; they say let me make the money for them, and then if they want to do good in the world however they choose, they can do that with that money. Then, of course, the opposite is true with impact funds, who say that not only do they have a responsibility to track financial returns, but also to do good in the world by the way they behave. And we see everything in between.
Another issue is the requirement for GPs to be responsive to investors' concerns. Investors increasingly want to know more about the workings of funds and their strategies. However, every investor base is different, and GPs know better than anyone what matters to their particular investors. Major endowment funds or institutions are likely to be more focused on ESG considerations than high-net-worth individuals, for example.
GPs also need to decide how to allocate resources to the task. Many of these funds have billions of dollars in assets under management, but they are thinly staffed. If they were to allocate one employee to drive the focus on ESG, they could be pulling them away from a higher strategic priority for the business. Then you get into questions about outsourcing, benchmarking, deliverables; these are some of the common concerns that we see from GPs trying to satisfy different investor needs.
How do private equity funds view the challenges around accreditation?
There is still uncertainty in the middle market about what to do, how to organise and how to report. One of the things we talk a lot about now are the Principles for Responsible Investment, the United Nations-backed effort to demonstrate an organisation's commitment to responsible investment practices. Established in 2006, PRI has grown to 3,000 signatories representing more than $90 trillion of assets under management, and more and more of our clients are requesting information on becoming signatories and aligning themselves with that mission. Becoming a PRI signatory is a great way to demonstrate commitment and intent.
But there are still several misconceptions around this that we hear from clients. One of the major issues is that groups feel like they want to set forth on this journey because they know it's important, but maybe they are not that proud of their results today. So, we remind them that becoming a PRI signatory does not mean that their information becomes public, and that it is about showing a journey rather than illustrating where they are today, so that in 12 or 18 months they can demonstrate how far they have come.
On the other hand, for a lot of groups that have good results, the market has to remember that all that information is self-reported and it has not been independently validated.
In that case, we are telling groups that their results are probably not as bad as they think, and possibly other firms' results are not as good as they think either. Until there is some mandate for independent verification by outside parties, there is always going to be this issue with the credibility of the data.
It is also worth noting that there are 17 sustainable development goals in the PRI, ranging from clean water and sanitation to gender equality and affordable, clean energy. That enables groups to focus on just a few of those that are pervasive themes for their industry, which they can understand and digest.
How will LP sentiment evolve in this area in the future? And how will GPs react?

Covid-19 is only going to exacerbate LP interest in disaster preparedness, the ability to manage conflict and the way that businesses treat their employees.

Those things are going to become a bigger part of the questionnaires going to GPs during due diligence, and it is very possible that GPs will volunteer more of this information in their marketing materials because the market is going to be asking those questions.

I see a major shift in mind-set taking place. GPs are no stranger to the concept of greater transparency for their LPs, so they will be able to get organised on this front. I am very confident that the market need for more visibility into the operations of portfolio companies will be satisfied by GPs. At the moment, we see a lot of variability across the board on ESG, but it looks like the experience of coronavirus is going to put many of these topics even further up the agenda.
Anthony DeCandido is a partner and financial services senior analyst at RSM