KPI tracking
Transformational business plans must be implemented rapidly, and meticulous tracking of KPIs is essential to ensure the business remains on track.
This is key for private equity firms, which work to tight deadlines, typically holding assets for around five years.
Of course, not all KPIs will be met, but that is not necessarily a bad thing, according to Kent Robinson, operations partner at HKW.
"I've never been in or around a business that is satisfied with its operational performance metrics; that thinks it has it 'nailed' and is satisfied with its operational performance as measured by KPIs. Good. That's how it should be," Robinson says.
"The value of KPIs is never about achieving perfection, it is about the process: agreement on what is important to measure; engaging the organisation in the collection process; periodic review to talk about operational performance; and open discussion about successes and failures. That's what you're going for. Like golf, business is not a game of 'perfect', and as long as the organisation agrees on where the bogeys (or double, triple or quadruple bogeys) are occurring, you are top tier in your KPI tracking."
Leverage
Private equity typically finances between 60 and 80 percent of an acquisition with debt, so firms naturally seek to instil a focus, and urgency, in management teams when generating cash, monitoring spending and other real-time financial metrics.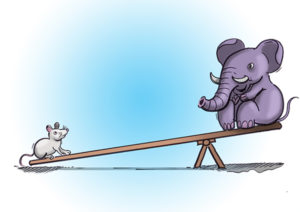 Leverage can work together with other operational improvements by imposing strict management discipline. Cash is viewed as a scarce resource and capital is allocated accordingly. Paul Bail, head of European debt advisory at Baird, says financing in leveraged buyouts creates a trade-off between return for equity providers and the credit risk of the borrowing company. He notes that leverage can create value due to "a lower cost of capital versus equity and the borrower being able to both service the debt, and, through cash generation, reduce the credit risk in the business over time".
"The debt creates increased focus on the business in respect of interest cost and cash generation. Typically, this results in operational improvement and often improvements in working capital management. With improvements in financing documentation, borrowers often have increased flexibility, including acquisition and capex lines to facilitate the strategic plan of the business."
Certainly, leverage can be key to driving growth. "It is an important tool in creating an efficient capital structure," says Philip Edmans, the partner who leads debt strategy and lending relationships at Inflexion Private Equity. "For us, value creation is about accelerating sales-led profit growth. This can be driven organically, through launching new products and services, growing internationally or investing in operational improvements.
"Another key feature of our toolkit is mergers and acquisitions, as it can help drive a step change in growth. In both, leverage can be beneficial – through creating additional firepower to finance acquisitions or capital expenditure and having flexibility to invest in operational improvements and expansion. A supportive lender that appreciates our management team's vision is crucial. Having no leverage can also be the most appropriate approach. From the outset, we work closely with management teams to create the path for value creation. Our lenders are often impressed by the rigour with which it is developed and monitored against."
Leverage remains a hot topic as it is a key driver of both returns and leveraged buyout valuations, says Jacco Brouwer, managing director and head of European debt advisory at Duff & Phelps. He adds leverage has become more difficult to calculate based on reported EBITDA and acquisition debt levels, as loan documentation increasingly permits EBITDA add-backs for acquisition synergies and reorganisations. "Baskets in debt documentation permitting other types of debt, whether on- or off-balance sheet, have also complicated calculations," he says. "This is particularly the case for larger mid-market deals, syndicated loans and bonds. While leverage remains a critical component in determining financial returns, sponsors are, therefore, becoming increasingly focused on operational improvements, buy-and-build strategies or even transformational change to drive returns."
Manufacturing footprint
Manufacturing footprint optimisation is a strategic priority for any private equity firm operating in the manufacturing space.
This is particularly the case with the prospect of a downturn on the horizon. Manufacturing footprint optimisation can be an effective means of significantly reducing costs and improving operations, for example by shifting production to a lower cost jurisdiction.
It can include any combination of equipment moves, volume transfers and plant rationalisations. It also allows companies to markedly reduce supply chain cost and complexity, increase utilisation and improve EBITDA.
Nonetheless, manufacturing footprint optimisation can be challenging when basic cost and demand assumptions are changing as rapidly as they have in recent years. Risks include changes in local and global demand, currency exchange rates, labour and transportation costs or even trade regulation. Getting manufacturing optimisation wrong can be an expensive mistake.
Indeed, it is the flexibility of the manufacturing footprint that often proves most important. Flexibility may take a number of forms, for instance, the ability to adjust overall production volumes up or down efficiently or to adapt the timing of production by shortening lead times. A flexible footprint can also be achieved through a company's dispatch optimisation, and its ability to adjust the country or facility from which products or parts are sourced in order to minimise the total landed cost in any given market condition. When companies build in these sources of strategic flexibility, they can respond tactically to risks such as changes in local demand, currency levels, labour rates, tariffs, taxes and transportation costs.