Home
Authors
Posts by Ben Jackson
Are technology and automation the answer for back office teams struggling to manage their workload?
With major EU regulations on the horizon, Ben Jackson asks if human rights will emerge as the next key ESG issue for private equity firms.
Venture is attracting growing interest on the continent, despite investor expectations not always matching the realities of the local business environment.
Private equity investment has helped power a connectivity revolution in Africa despite the hurdles to extending rural access to broadband.
Market conditions for private equity firms are improving, but more work needs to be done to mobilise local capital.
Opportunities beckon for private debt investors looking for impact in Africa, says John Simon, founding partner at Total Impact Capital.
The continent has weathered the pandemic better than other regions but the virus is forcing firms to adapt to restrictions on risk management activity.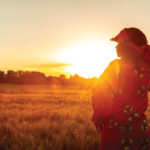 The Sustainable Development Goals are focusing strategies on the continent, but surviving the pandemic will bring additional challenges.
We explore how private equity in the country is approaching a test of its resilience.
Covid-19 compounds concerns over Africa's challenging exit environment, but recent success stories demonstrate the continent's long-term potential.