Three long-time members of the judging panel share their views on the key elements that contribute to operational excellence today and what those elements might look like tomorrow.
The judging panel brought their extensive private equity market experience to bear on the awards selection process.
Francisco Partners built up Trellis Rx to provide patients with speciality pharmacy services and a chronic disease management platform.
With ECI Partners' backing, safeguarding software developer CPOMS entered new geographical markets and saw the number of schools adopting its software more than double.
Bolt-on activity helped drive growth into new geographical markets and therapeutic product verticals at Pacific Equity Partners-backed LifeHealthcare.
EQT positioned biotechnology company Aldevron for continued growth by investing in new facilities, systems and mRNA and protein manufacturing capabilities.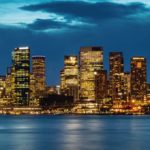 Pacific Equity Partners worked with WINConnect's management team to scale the energy services business and position it for the energy transition.
Permira worked closely with LSNE's management team to scale the healthcare contract manufacturing business and grow its international footprint.
KPS Capital Partners' successful turnaround of TaylorMade Golf Company resulted in the business's enterprise value increasing four-fold.
Three Hills Capital Partners worked closely with sustainability solutions provider ACT to create value through enhanced R&D capabilities.