Home
Authors
Posts by Helen de Beer
Opening PE up to a more diverse range of investors comes with unique opportunities and pitfalls.
Conference participants have yet to reach a consensus on how best to open the private markets to individual investors.
Demand for private wealth investment is growing at breakneck speed. At the head of this expansion sits Blackstone's Joan Solotar, whose plans for the investor base could see it become one of private equity's biggest sources of capital.
PEI Group's Women of Influence list showcases the women in private markets who are championing diversity, innovation and best-in-class operations across their alternatives portfolios.
To mark the start of the New Year, PEI speaks to executives from Blackstone, KKR, CPP Investments, Insight Partners and more to get their thoughts on fundraising in the months ahead.
Several of PE's largest firms have made real strides in expanding access this year, though questions remain over whether individual investors are being adequately educated.
At the start of the year, private markets participants were forced to assess their Russian exposure – today, the impact of the conflict continues to ripple through the industry and broader global economy.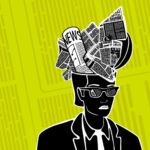 As economic and geopolitical concerns permeate, GPs are arming themselves against fundraising uncertainty.
In our first deep dive into the democratisation of the asset class, the PEI team learned exactly what has driven this trend – and how much work still needs to be done.
PEI speaks to Heather Berger, Apollo's co-head of institutional client and product solutions, about the importance of luck and grit when finding success in private equity.