Home
Authors
Posts by Kyle Campbell
The strategic partnership is the first investment the Investcorp Strategic Capital Group has made into a real estate manager.
Should the Democrats sweep the White House and Congress, Blackstone's president and COO says infrastructure spending and funding for cities could offset other headwinds.
Whether it's taxation or housing, the industry see pluses and minuses in both candidates, but the threat of delayed decision looms large.
Climate concerns have historically been an afterthought for North American capital, but that is changing, as evidenced by the $240bn pension's new sustainability plan.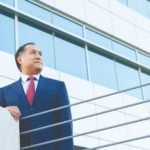 The $240bn pension's deputy CIO Scott Chan details how CalSTRS' 'collaborative model' is the blueprint to achieving its goal of being the partner of choice for its managers.