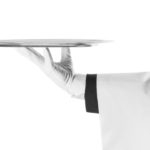 Higher staff turnover and changes in risk appetite at lenders have accompanied an evolution into a more transparent subscription credit line market.
Steven Mansy has joined Macquarie as head of fund finance origination APAC in Sydney, he tells PEI.
The private equity stalwart has appointed former Investec fund financing veteran Tom Glover to help grow a GP and NAV-based lending strategy.
Lenders are rethinking due diligence after a private equity manager was arrested on charges that he forged LP commitments.
Charting the spectacular rise of concentrated NAV lending in the covid era as the sub-sector came of age in under a year.
Subscription finance is busier than ever, prices are rising and competition among lenders is on the rise despite the pandemic.
Subscription credit facilities linked to ESG have piqued the interest of many GPs in the past year. Could these lines be right for you?
Given ESG-linked facilities are generating 'a huge amount of interest', we discuss whether they are the best way to incentivise change.
The listed manager has secured a £550m credit line which is linked to reduce scope 1 and 2 carbon emissions across its operations by 80% by 2030.
ESG-backed finance facilities have been one of the fastest growing areas of innovation in private equity over the last 12 months.