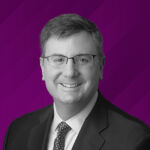 The firm unveiled plans in June to launch a digital investment assistant for individual investors.
Panellists at PEI's Investor Relations, Marketing & Communications Forum: Europe say transparency and accessibility are the best ways to differentiate your firm when knocking on LPs' doors.
BlackRock PEP, HarbourVest, Hamilton Lane and a Hong Kong family office shared tips for Chinese managers on the fundraising trail at HKVCA's China Private Equity Summit on Wednesday 24 August.
In the latest instalment of this series, PEI catches up with Equistone's head of investor relations, to discuss the changes he wants to see in PE and the evolving role of IR professionals.
Apollo Aligned Alternatives seeks to eliminate friction points that have stopped high-net-worth investors from embracing alternatives, CEO Marc Rowan said on the firm's Q2 earnings call.
As part of our series of interviews with investor relations professionals, we sit down with Triton's head of investor services and communications to discuss retail investors, taking more time off and boxing.
Growing fund sizes and LP demands are putting pressure on fundraising timelines and producing a more onerous negotiation process for advisers.
In the first of our new series of conversations with investor relations professionals, we catch up with BC Partners' global head of IR to chat about the next big sources of LP capital and why the industry needs a better way to compare GPs.
With major EU regulations on the horizon, Ben Jackson asks if human rights will emerge as the next key ESG issue for private equity firms.
The new hire from JP Morgan will handle Blackstone's financial institution relationships, including the banks that finance its PE operation.